Court: Doc Not Too Old to Practice
By Brad Ericson
May 1, 2018
Comments Off

on Court: Doc Not Too Old to Practice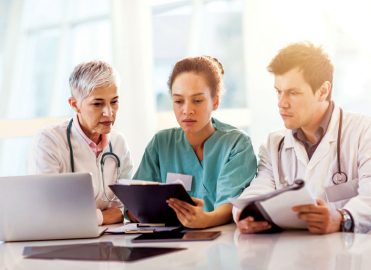 Cleveland Clinic pushed a 77-year-old physician out because of his age, a jury ruled, and now the health system owes him $28 million. The decision is a reminder that competent medical coders and billers are not restricted by age.
Clinic: Too Old to Fit
Robert Katz, MD, an otolaryngologist at the Cleveland Clinic for two decades, was pressured to retire because he was "no longer a fit" for the hospital.  His patients were reassigned to younger physicians, and Katz moved his practice to the Cleveland VA Medical Center.
He sued, arguing age discrimination, and the jury agreed. Katz was awarded $1.95 million in compensatory damages, $325,000 for emotional distress, and $26.4 million in punitive damages.  He won't see it all, though; Ohio's tort reform law limits awards to twice the amount of compensatory damages.
Feds: Never Too Old
The Age Discrimination in Employment Act of 1967 (ADEA) forbids age discrimination against people who are age 40 and older, although some states have laws protecting younger workers from discrimination.  However, it's not illegal to favor a worker older than another. The law protects workers over 40 from the following:
You can't discriminate in hiring, firing, pay, job assignments, promotions, layoff, training, benefits, or any other benefit.
You can't harass an employee because of his or her age.
Your employ policy or practice applying to everyone must not have a negative affect on applicants or employees more than 40 years-old.
Remedy: Never Too Old to Fight
The American Association of Retired People (AARP) provides some guidelines should you find yourself in Dr. Katz's situation.
AARP recommends negotiating with your employer first or using your company's grievance system. If you have a strong case, you may persuade your employer to settle with you. "It's a hard case to bring and a hard one to win, though," the national organization warns.
Document remarks by your managers and others. Keep emails and any other documentation helping your case. Then, take these steps:
File a charge with the federal equal Employment Opportunity Commission (EEOC). Do this before you sue. If possible, file the charge within 180 days of the discriminatory action or when you first became aware of it. EEOC will go  to the employer and attempt conciliation. If that fails, the EEOC will decide to take legal action on your behalf.
Find a lawyer. Confirm the merits of your case, both federally and in your state. Many lawyers specialize
File your lawsuit. Good luck.
Check with your compliance officer and your Human Resources lead to find out what your company's policies, processes, and compliance plans to prevent age discrimination are.
Coders: Never Too Old to Work
Around 60 percent of AAPC members are 40 years-old or older, and many new coders are choosing medical coding as a second career. Protect yourself from ageism at your workplace.


Latest posts by Brad Ericson
(see all)
AAPC's annual salary survey gives a good understanding of the earning potential within the medical coding profession.
See what actually is going on in the healthcare business job market.