Are LCDs and Other Guidance Documents Binding?
May 3, 2018
Comments Off

on Are LCDs and Other Guidance Documents Binding?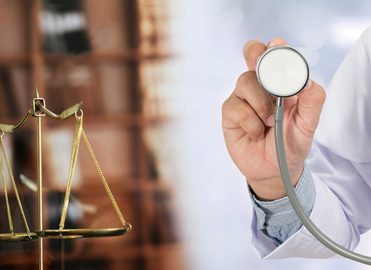 Regulatory reform has changed proof of litigation rules for guidance documents.
Written by: Joette Derricks, MPA, FACMPE, CPC, CHC, CLSSGB
On Jan. 25, the U.S. Department of Justice (DOJ) issued a memorandum (commonly referred to as the Brand memo) limiting the use of agency guidance documents in affirmative civil enforcement (ACE) cases. The memo stated, "Guidance documents cannot create binding requirements that do not already exist by statute or regulation," which strongly discourages DOJ litigators from using non-compliance with agency guidance documents as a basis for suit or as evidentiary proof in ongoing litigation.
Executive Order Shifts Policy
The Brand memo follows on the heels of the Sessions memo, released in November 2017. Attorney General Jeff Sessions prohibited the DOJ from implementing guidance documents that change the law or impose additional standards. Because guidance documents do not result from the notice and comment rulemaking process required by the Administrative Procedure Act, the memorandum explained that any guidance documents released by the DOJ must be instructional only and must clearly state they have no legally binding effect on persons or entities outside the federal government.
This policy shift is the latest effort by the Trump administration to implement regulatory reform and revamp the DOJ's approach to law enforcement since the president signed the Executive Order Enforcing the Regulatory Reform Agenda in early 2017.
Although the Brand memo is limited to civil actions, it's hard to see how it would not equally affect criminal cases. These memos may significantly affect enforcement actions in the highly-regulated healthcare industry, which is overloaded with non-binding sub-regulatory guidance issued by the Centers for Medicare & Medicaid Services (CMS) and the Office of Inspector General (OIG). Qui tam relators and government attorneys in False Claims Act (FCA) cases often rely on this guidance to allege non-compliance. Most cases, whether settled or adjudicated, result in significant damages, fines, and penalties with the relator receiving a share in the amount recovered.
New Policies for Non-binding Guidance
The Brand memo outlines new policies for cases where an executive agency previously issued relevant non-binding guidance, including:
Reinforcing the long-standing principle that guidance documents are just that—recommendations for regulated industries;
Emphasizing that guidance does not bind regulated parties or create new legal obligations beyond the scope of existing statutes and regulations;
Precluding the department from "effectively convert[ing] agency guidance into binding rules;" and
Preventing department lawyers from using non-compliance with guidance to establish violations of law.
Healthcare providers, coders, billers, and executives routinely look to four often-used categories of healthcare guidance: Local Coverage Determinations (LCDs), Medicare billing manuals, fraud alerts, and advisory opinions.
LCDs contain information about standards for "reasonable and necessary" items and services, general coding information, and documentation requirements. LCDs are issued by individual Medicare administrative contractors (MACs) that administer claims on a regional basis throughout the United States and provide coverage requirements only for that region. Coverage requirements may differ from region to region. LCDs are often used in FCA cases to demonstrate claims were not medically necessary, or to argue the documentation supporting the claims in question was insufficient.
CMS maintains many manuals, policies and procedures, and other guidance that specify limitations or restrictions regarding Medicare benefits and establish requirements for Medicare claims. In FCA cases, DOJ attorneys and whistleblowers use CMS manuals to back their claims of impropriety.
The CMS evaluation and management (E/M) services guidelines have been used many times in FCA cases to support allegations that providers fraudulently up-coded E/M levels for financial gain.
Like CMS, the OIG routinely issues advisory opinions, special fraud alerts, bulletins, and other guidance. Whether it is an analysis of a specific fraud and abuse issue, or examples of arrangements at risk under the federal Anti-kickback Statute (AKS), these documents are used to support the government's position in FCA cases.
The Sessions and Brand memos also do not apply to administrative actions brought by agencies outside of the DOJ, such as the OIG. Nor do they bind relators litigating non-intervened actions under the FCA. Because the Sessions and Brand memos are applicable to DOJ enforcement action only, it is advisable for healthcare providers, coders, billers, and administrators to follow agency guidance when submitting healthcare services for payment. Payment denials and takeback actions related to LCDs and other CMS or OIG guidance documents (including audit sub-contractors such as ZPICs, RACs, etc.) will likewise continue.
Some Restrictions Apply
The Sessions memo restricts DOJ attorneys to use guidance documents only to explain legal mandates or provide evidence that a party had knowledge of a legal requirement (for pending cases, application of the memos is discretionary). The memo also prevents guidance documents from creating additional legal requirements.
Lastly, the memo states that non-compliance with guidance may not be used as conclusive evidence of a legal violation. The Jan. 25 Brand memo expands upon this principle, prohibiting DOJ litigators from relying on guidance documents issued by other agencies.
Following Policy Is Always Best Practice
Although agency guidance is non-binding in FCA cases, going forward, it remains best practice for healthcare providers, coders, and billers to remain diligent regarding LCDs, CMS manuals, and OIG advisories that pertain to the services they are providing or submitting for payment consideration.
---
Joette Derricks, MPA, FACMPE, CPC, CHC, CLSSGB, has 35 years of experience as an administrator, consultant, writer, and educator. She has worked with top-100 hospitals and physician groups of every specialty. Derricks combines her knowledge of reimbursement, coding, and compliance with her operational "know-how" to ensure that a client's operation is not only productive and profitable but also compliant. She is a member of the Baltimore East, Md., local chapter.
---
Resources
Brand memo. Memorandum for: Heads of Civil Litigating Components United States Attorneys, Limiting Use of Agency Guidance Documents in Affirmative Civil Enforcement Cases (Jan. 25, 2018): www.justice.gov/file/1028756/download
Sessions memo. Memorandum for All Components, from Attorney General, Prohibition on Improper Guidance Documents (Nov. 16, 2017): www.justice.gov/opa/press-release/file/1012271/download
Federal Register, Executive Order 13777 of Feb. 24, 2017, Enforcing the Regulatory Reform Agenda: www.federalregister.gov/documents/2017/03/01/2017-04107/enforcing-the-regulatory-reform-agenda.
Latest posts by Guest Contributor
(see all)