Three Steps to Reducing Claim Denials
In Coding
May 3, 2018
Comments Off

on Three Steps to Reducing Claim Denials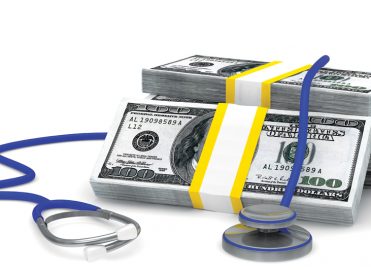 Increasing revenue requires communication, follow-through, and compliance.
Healthcare insurance (commercial and government) is the main source of income for most providers. But insurance companies have a quirk: If you don't follow their rules, they won't pay. Here's what you need to do to prevent claim edit denials and keep the revenue stream flowing.
Know Your Payer Guidelines
Commercial and government carriers have worked with providers to determine protocols for treating everything from a simple cut to an acute myocardial infarction. These protocols list:
Covered diagnosis codes;
Approved CPT® codes for covered diagnosis codes; and
Frequency, as appropriate.
In theory, when a bill is submitted to an insurance company, and guidelines are met, the charge will be paid. In practice, there are factors that may cause a line edit denial. A few examples include:
A general diagnosis is used for an in-depth test;
A diagnosis code is one digit off from the codes on the approved list; or
Frequency limitations are exceeded.
Take Measures to Secure Payment
To reduce the likelihood of a claim denial due to non-compliance of payer policy, become part and parcel of your revenue cycle management process by:
Facilitating provider education;
Communicating with clinical staff; and
Attaching medical records, as required.
These steps may seem simple, but the impact is major.
Education
Educating providers as to which insurances they are working with, as well as what is required for payment, for example, will reduce denials significantly. Providers are focused on treating their patients and not always aware that their documentation is key to reimbursement.
For Example: A general diagnosis was used for an in-depth test (a thyroid-stimulating hormone (TSH) panel), which caused the carrier to deny the claim. In speaking with the provider, it was learned that the patient had a history of thyroid problems. As far as the provider was concerned, a patient with a history of thyroid problems is sufficient to support the medical necessity of the test. During a meeting with the provider, it was clarified that, although the patient's medical record supported the TSH panel, the claim was denied due to an incorrect diagnosis code. The provider began using the correct diagnosis, and subsequent claims were processed without delay.
Communication
Opening the lines of communication between clinical staff and the billing office can pave the way to proper claims payment.
For Example: Alerting clinical staff that a slight change in a pre-approved procedure will cause denials allows them to be on the lookout for that potential problem during the course of the day.  They can also inform the doctor that reference to a certain medical condition may be required for a particular treatment, depending on the payer.
Documentation
Insufficient documentation is the leading reason for payers to deny claims. Call on clinical staff to help educate providers on clinical documentation improvement, as well as help you eke out the parts that support the charges.
For example: A simple, "The doctor chose this procedure, instead. This is what you need from the patient chart to support medical necessity," at the time of service can greatly increase the chances of the charge being paid.
Joshua Caillouet, CPC, CASCC, AAPC Professional, has five years in the healthcare field. First starting out as insurance verification for a five-practice nephrology office, he now works as a senior lead associate for Hexaware Technologies. Caillouet uses his experience to provide provider education and reduce outstanding payments for major hospital chains. He is a member of the Atlanta Perimeter, Ga., local chapter.
Latest posts by Guest Contributor
(see all)