My AAPC Brings Membership To Your phone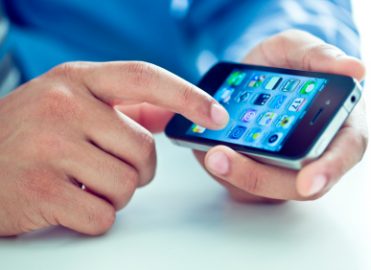 Track an exam, register for a HEALTHCON course, and renew your membership with this new app.
I realized I was up for AAPC membership renewal just the other day, and I couldn't do anything about it. I wasn't by my computer; I was in a waiting room and the physician was way behind schedule. As my anxiety rose, I wish I had the My AAPC app on my phone that day. I didn't know when my membership expired or if I had enough continuing education units (CEUs). Had I signed up for any webinars lately? Did my last two Test Yourself quizzes register? I'd have to wait until I got home to a computer or call AAPC to find out — I didn't have time, nor did I dare make a call from a room of hacking, peevish patients.
Easy Access Through My AAPC
My AAPC is a free application for your phone or tablet that allows you fast, easy access to your AAPC membership benefits, exam results, and more. Using My AAPC, you can:
Review and update your AAPC profile.
Quickly view your membership status and renewal information.
View registered events and upcoming events.
Quickly access Healthcare Business Monthly and AAPC's Knowledge Center.
Browse AAPC certifications.
Receive reminders and notifications about exams, AAPC events, membership renewals, new issues of Healthcare Business Monthly, and recently-posted articles.
Track your exam results, anytime. Your exam status will show right on the home screen. Just click to view more details.
Quickly and conveniently access your AAPC membership card. To view, download, or email your membership card, simply click on the blue membership information box from the home screen, or choose Membership from the dropdown menu.
Log in securely using your existing AAPC account. There's no need to create a new username and password.
Best of all, it's part of enhancing your membership experience, which has become as easy as sending a filtered Instagram of yourself as a floppy-eared dog. All you need to do is download the free application.
Download My AAPC
Before you begin your free download, be sure your mobile device meets the minimum software requirements:
iOS version 9.0 or higher
Android version 5.0 or higher
If you don't know what software version your mobile device is using, check your Settings, check with Apple or Google to find out, or grab the nearest teenager. Once you've confirmed your device is ready, search for My AAPC in your iTunes App Store or Google Play Store. Look for this icon:
Members Sing My AAPC's Praises
"I have played in this app and I love it!" Cynthia Briggs, CPC, CPMA, CCVTC, told AAPC. "I was able to update my job information, read the monthly magazine, and see chapter events. My membership card is at my fingertips. I am very impressed!"
Nancy Mondok, CPC, CPMA, CPC-I, had a similar experience. "Love the new app! It was great to have easy access to HEALTHCON course registration from my phone."
My AAPC will be updated periodically with new features and additional access to your account, education, and other resources to improve your work day and career. My AAPC puts membership in your hands, completing your connection with AAPC. Whether you're at a child's gymnastics practice, sitting in the break room, or reading a magazine in a waiting room, My AAPC is there for you.
Latest posts by Brad Ericson
(see all)