Survey Reveals Remote Coding Realities
May 3, 2018
Comments Off

on Survey Reveals Remote Coding Realities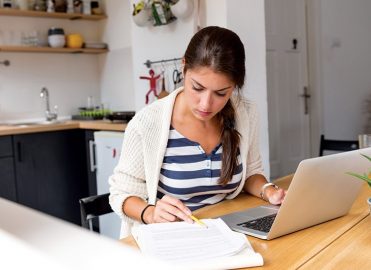 Our numbers can help you pinpoint the best way to code from home.
AAPC often hears from people who are interested in healthcare business as a new career path, and frequently these individuals want to break into this industry because they understand there may be the option to work from home. While there are many who enjoy staying in their pajamas for the "commute" from the breakfast table to their desk, working remotely isn't something every AAPC member can achieve.
To get a better analysis of this side of healthcare, we filtered AAPC's most recent annual salary survey results to show only individuals who indicated they work remotely. Some of our findings may surprise you.
States with the Most Remote Coders
Just under 25 percent of the total survey respondents are remote coders; and on average, they make $54,784 per year. The states with the highest concentrations of remote employees are:
Florida (6.1 percent)
Texas (6 percent)
North Carolina (4.9 percent)
Ohio (4.5 percent)
Pennsylvania (4.3 percent)
Michigan (3.5 percent)
7-9. Kentucky, Wisconsin, and Georgia (3.4 percent)
10. Arizona (3.2 percent)
The states with the highest concentrations of remote employers are:
Tennessee (6.6 percent)
Texas (5.7 percent)
Minnesota (5.3 percent)
Florida (4.9 percent)
California (4.8 percent)
6-7. Georgia and Ohio (4.1 percent)
Kentucky (3.6 percent)
North Carolina (3.5 percent)
Pennsylvania (3.4 percent)
Entities Who Employ Remote Coders
For respondents who said they work remotely, the top five employer types are:
Health system (24.4 percent)
Hospital (outpatient) (11.1 percent)
Billing company (9.3 percent)
Large group practice (50+ physicians) (9.2 percent)
Payer/Health plan (8.6 percent)
The most common specialties where remote positions are needed are in:
Emergency medicine (10.3 percent)
Family practice (8.5 percent)
Orthopedic surgery (5.2 percent)
General surgery (5.0 percent)
Internal medicine (4.2 percent)
Cardiology (3.8 percent)
Hospitalist (3.4 percent)
8-10. General practice, obstetrics/gynecology, and radiology (3.1 percent)
Job Responsibilities of Remote Employees
Unsurprisingly, the majority of remote employees handle medical coding as a coder/coding specialist for their primary job responsibility (58.7 percent), but the next most common career paths provide more insight:
Coding – coder/coding specialist (59.7 percent)
Coding – risk adjustment/hierarchical condition category coding (7.5 percent)
Auditing – internal (6.7 percent)
Auditing – external (3.9 percent)
Billing – biller/billing specialist (3.5 percent)
The education levels for remote workers mirror the overall statistics within 1-2 percentage points.
Other resources that can help you determine if remote coding or billing is a good fit for you:
Must-have Credentials
In general, remote employees seem to consistently average around 11-12 years of experience in the field. In terms of certification, 64 percent of these remote employees hold just one AAPC credential, 19 percent hold two, and 9 percent hold three or more.
The most common credentials held by remote employees are:
Certified Professional Coder (CPC®) – 81 percent
Certified Outpatient Coder (COC™) – 8.6 percent
Certified Professional Medical Auditor (CPMA®) – 8.5 percent
Certified Coding Specialist (CCS®) – 6.9 percent
Certified Risk Adjustment Coder (CRC™) – 6.6 percent
Remote employees more often are paid hourly wages — about 75 percent of respondents indicated such — compared to the 70 percent of overall respondents who said they are paid hourly.
Remote employees indicated higher job satisfaction: 92 percent of remote coders said they were either "Very satisfied" or "Somewhat satisfied" with their jobs; overall respondents were not far behind, at 89 percent. Remote respondents had a higher volume of "Very satisfied" answers, coming in at 53 percent, compared to 45 percent for overall respondents.
Perfect Scenario
Your best chances of working remotely (according to the numbers) is then to:
Live in Florida as a remote coder/coding specialist at a health system in Tennessee, specifically in the emergency department
Have 11-12 years of experience
Hold a CPC® credential
Accept compensation in the form of hourly wages
For more information about healthcare business job statistics based on AAPC's 2017 Salary Survey, including an infographic update of the finalized data, view the statistical analysis.
Latest posts by Dave Blackmer, MSC
(see all)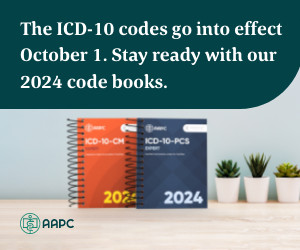 No Responses to "Survey Reveals Remote Coding Realities"