Advocacy to Change 31241's Pay to Outpatient
In Billing
May 3, 2018
Comments Off

on Advocacy to Change 31241's Pay to Outpatient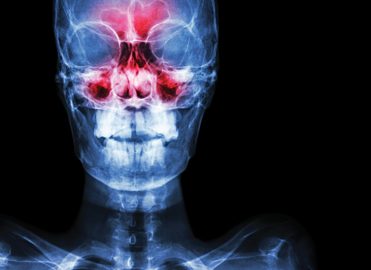 Advocates are seeking to convince the Centers for Medicare & Medicaid Services (CMS) to pay for outpatient care of patients receiving 31241 Nasal/sinus endoscopy, surgical; with ligation of sphenopalatine artery.
The new code for 2018 was assigned a fee status of "inpatient only." This is inconsistent with the current state of practice. Even though the complexity of controlling a bleed via ligating the sphenopalatine artery via an endoscope is complex, it does not require the patient to remain in the hospital overnight as an inpatient.
AAO/HNS Wants 31241 Outpatient
The American Academy of Otolaryngology/Head and Neck Surgery (AAP/HNS) and the American Rhinologic Society (ARS) have sent follow up to CMS'  applying the C status indicator in the 2018 Hospital Outpatient Prospective Payment System Final Rule, which means the code would be paid only as an inpatient is inconsistent with appropriate use of the code. They said that there may have been confusion when the CPT Editorial Panel considered the original CPT Change Application in September 2016. The application indicated that 31541 could be performed as an inpatient but not that it was required for the patient to be an inpatient.
The communication to CMS goes on to indicate that the Relative Value Scale Update Committee (RUC) gave the appropriate designation to 31541 at their meeting in January of 2017. Although patients undergoing transnasal endoscopic ligation of the sphenopalatine artery typically stay overnight in observation to be monitored for further bleeding, they are released on the first post-operative day. Based on this information, the RUC recommended assigning a half-day discharge to the value of the code with no inpatient hospital visits. This means the code was appropriately valued, with the correct RVUs for a procedure that is not necessarily inpatient only.
The AAO/HNS and ARS requested  CMS to remove the "inpatient only" designation for 31241, since a significant percentage of patients undergoing the procedures would not require a hospital stay greater than 23 hours. This request to CMS was sent on April 6, 2018.
31241 is Inpatient Now
Until it is changed, patients will have to be admitted as inpatients when 31241 is being performed  to get paid. If they are not admitted to inpatient, I suggest appealing the non-payment of the claim and utilizing this April 6, 2018 letter from the AAO/HNS and ARS in your appeal. The appeal will probably have to go to Reconsideration (second level) to be paid.

Latest posts by Barbara Cobuzzi
(see all)