CMS Updates MIPS Improvement Activities for 2018
In CMS
May 4, 2018
Comments Off

on CMS Updates MIPS Improvement Activities for 2018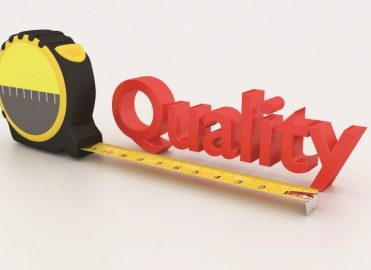 The Quality Payment Program is well into its second performance year. Are your clinicians ready?
Clinicians eligible to participate in the Merit-based Incentive Payment System (MIPS) are already behind schedule if they haven't selected measures on which to submit data to the Centers for Medicare & Medicaid Services (CMS).
CMS has been busy posting on the qpp.cms.gov website information your physician office or group will need to participate in either MIPS or an advanced alternate payment model (APM). Most recently, on May 3, CMS released MIPS Improvement Activities for 2018. CMS has added new improvement activities for 2018, including some that qualify for a bonus in the Advancing Care Information performance category, and has reweighted some activities.
Performance Categories Add Up
Improvement Activities is one of four performance categories under MIPS. Each performance category is worth a predetermined weight:
Category
Weight
Maximum Final Score
Quality
50 percent
100 points
Cost
10 percent
Improvement Activities
15 percent*
Advancing Care Information
25 percent
Clinicians/groups in a MIPS alternate payment model (APM) will be scored based on the APM Scoring Standard.
Improvement activities are worth a predetermined number of points. For individuals and groups with more than 15 clinicians who aren't in a rural area or healthcare professional shortage area (HPSA), each activity is weighted either medium (10 points) or high (20 points).
CMS has made it easier for disadvantaged clinicians to meet reporting requirements: Improvement activities for groups with 15 or fewer clinicians, non-patient facing clinicians, and clinicians located in a rural area or HPSA are worth double.
Clinicians can choose any combination of activities to get the maximum score of 40 points.
Improvement Activities Worth Your While
Improvement activities are intended to help clinicians improve their practice and, in turn, improve their patients' health outcomes. In return, they will earn positive payment adjustments to their Medicare Part B claims – up to 5 percent in 2020 based on quality data collected this year.
In the 2018 performance period, MIPS eligible clinicians have more than 100 activities from which to choose. The activities are separated into nine categories:
Expanded Practice Access
Population Management
Care Coordination
Beneficiary Engagement
Patient Safety and Practice Assessment
Participation in an APM
Achieving Health Equity
Integrating Behavioral and Mental Health
Emergency Preparedness and Response
Clinicians should attest to activities that are most meaningful to them.
Download the full list of 2018 improvement activities to get started.
Latest posts by Renee Dustman
(see all)