Proton Cancer Treatment Centers: High on Price, Low on Return
In Facility
May 7, 2018
Comments Off

on Proton Cancer Treatment Centers: High on Price, Low on Return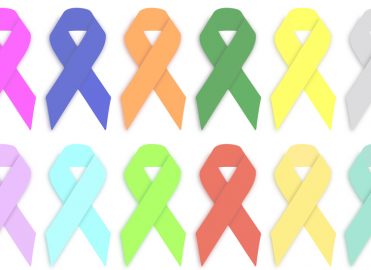 Proton beam treatment is a particle therapy that uses a beam of protons to target and destroy cancer tissue. There are 27 proton beam units across the United States, and 20 more are popping up or under construction, including Mayo which has opened two, four-unit proton centers in Minnesota and Arizona.
Upside
The advantage of proton beam therapy over other types of external beam radiotherapy is that proton beams stop after releasing their energy in the targeted tumor. According to the Mayo website, the benefits of proton beam therapy include:
Delivery of higher therapeutic doses of radiation to tumors
More accurate targeting of tumors with minimal exit dose affecting healthy tissue
Lower radiation exposure to normal tissue reduces short- and long-term side effects (such as developing new cancers and long-term care costs)
It's an alternative for people with recurring cancer who have undergone previous radiation therapy procedures.
Many companies banked on the popularity of proton machine therapy and assumed physicians and insurers would market and advertise new centers, creating a steady stream of patients with many forms of cancer. But reality paints a different picture: the money hasn't streamed in as expected.
Downside
Proton beam therapy is expensive, sometimes $48,000 or more a treatment, and many of the centers are not financially viable. According to Kaiser Health News said, "Little research has shown that proton beam therapy reduces side effects or improves survival for common cancers compared with much cheaper, traditional treatment."
In Kaiser Health News' article "As Proton Centers Struggle, A Sign of A Health Care Bubble?" they pointed out:
Maryland Proton Treatment Center, which opened in 2016 lost more than $1 million last year.
Hampton University Proton Therapy Institute in Virginia recorded an operating loss of $3 million last year
Provision CARES Proton Therapy Center in Knoxville, Tenn., came in at $5 million below its revenue target. (See The New York Times' "For Cancer Centers, Proton Therapy's Promise Is Undercut by Lagging Demand" for details)
ProCure Centers in Somerset, N.J., and Oklahoma City defaulted on debt.
Seattle Cancer Care Alliance facility, part of a consortium of hospitals, lost $19 million in 2015.
A center near Chicago lot tens of millions of dollars before restructuring its finances in a 2013 sale to Northwestern Medicine.
The Maryland Proton Treatment Center projected the center bringing in well over 85 patients per day. But now that employers, insurers, and government are combating overcharges and wasteful procedures by implementing quality care initiatives for physicians and facilities to curb healthcare spending, proton beam therapy is hard-pressed to find insurers that justify the expenditures, when there are cheaper alternatives for radiation therapy.
Latest posts by Michelle Dick
(see all)