Strengthen Bone Mass Measurement Coding
In Coding
May 8, 2018
Comments Off

on Strengthen Bone Mass Measurement Coding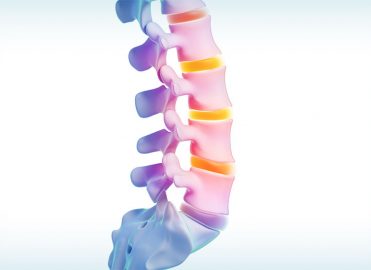 Approximately 10 million Americans have osteoporosis and about 34 million more are at risk, according to Noridian Healthcare Solutions. To bring attention to this preventable disease, May has been declared National Osteoporosis Awareness Month.
Early Detection is Key
A bone mass measurement or bone density study can aid in the early detection of osteoporosis before fractures happen, provide information to facilitate treatment to prevent future fractures, and determine the rate of bone loss.
A physician may order a bone mass measurement study for:
A woman who has been determined by the physician or qualified nonphysician practitioner treating her to be estrogen-deficient and at clinical risk for osteoporosis, based on her medical history and other findings.
An individual with vertebral abnormalities as demonstrated by an X-ray to be indicative of osteoporosis, osteopenia, or vertebral fracture.
An individual receiving (or expecting to receive) glucocorticoid (steroid) therapy equivalent to an average of 5.0 mg of prednisone, or greater, per day, for more than three months.
An individual with primary hyperparathyroidism.
An individual being monitored to asses the response to or efficacy of an FDA-approved osteoporosis drug therapy.
Bone mass measurement is performed with either a bone densitometer (other than single-photon or dual-photon absorptiometry) or a bone sonometer system.
Know Study Coverage Parameters
Medicare covers bone bass measurement screening once every two years (or more, if medically necessary) under the following conditions (
Medicare Benefit Policy Manual
, ch.15 §80.5.4):
Is ordered by the physician or qualified nonphysician practitioner who is treating the beneficiary following an evaluation of the need for a BMM and determination of the appropriate BMM to be used.
Is performed under the appropriate level of physician supervision as defined in 42 CFR 410.32(b).
Is reasonable and necessary for diagnosing and treating the condition of a beneficiary who meets the conditions described in §80.5.6.
In the case of an individual being monitored to assess the response to or efficacy of an FDA-approved osteoporosis drug therapy, is performed with a dual-energy X-ray absorptiometry system (axial skeleton).
A confirmatory baseline bone mass measurement is not covered if the initial measurement was performed by a dual-energy x-ray absorptiometry system (axial skeleton).
Get Reimbursed for BMM Studies
Medicare Administrative Contractors will pay claims for screening tests when coded with one of the following CPT® codes: 77078, 77079, 77080, 77081, 77083, 76997, or HCPCS Level II code G0130.
A physician's interpretation of the study results and a valid diagnosis code must also be reported, indicating the reason for the test is for a postmenopausal female, vertebral fracture, hyperparathyroidism, or steroid therapy.
Follow Guidelines Carefully
Refer to the National Coverage Determination (NCD) for Bone (Mineral) Density Studies (
150.3
) for further guidance. The NCD is revised quarterly with ICD-10 code updates.
---
Sources:
Medicare Benefit Policy Manual: www.cms.gov/Regulations-and-Guidance/Guidance/Manuals/Downloads/bp102c15.pdf
Medicare Coverage Database, NCD 150.3: www.cms.gov/medicare-coverage-database/details/ncd-details.aspx?NCDId=256&ncdver=2&DocID=150.3&SearchType=Advanced&bc=IAAAABAAAAAA&
Noridian Healthcare Solutions: https://med.noridianmedicare.com/web/jfb/article-detail/-/view/10542/national-osteoporosis-awareness-month
Latest posts by Renee Dustman
(see all)