Proposed Rules Offer Facilities Give and Take
In Billing
May 14, 2018
Comments Off

on Proposed Rules Offer Facilities Give and Take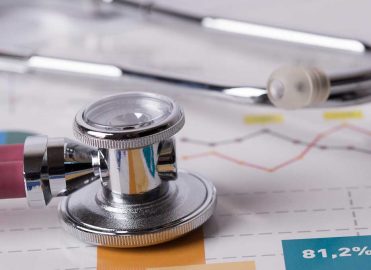 Newly-released proposed rules provide a preliminary view of the fiscal year (FY) 2019 payment and policy updates to the Medicare program for hospices, inpatient psychiatric facilities, skilled nursing facilities, and inpatient rehabilitation facilities.
The Centers for Medicare & Medicaid Services (CMS) released the four proposed rules on May 8.
Hospice Update and Reporting Requirements
This proposed rule would update the hospice wage index, recognize physician assistants as designated hospice attending physicians, implement changes to the Hospice Quality Reporting Program (HQRP), and more.
Payment Update
The proposed hospice payment update for FY 2019 (Oct. 1, 2018 through Sept. 30, 2019) of 1.8 percent is based on the estimated inpatient hospital market basket update of 2.9 percent, less 1.1 percentage point reductions required by law. An additional 2 percentage points will be subtracted for hospices that fail to submit the required quality data, resulting in a negative payment update.
Physician Assistants (PAs)
Effective Jan. 1, 2019, Medicare will pay for medically reasonable and necessary services provided by PAs to Medicare beneficiaries who have elected the hospice benefit and who have selected a PA as their attending physician. PAs are paid 85 percent of the fee schedule amount for their services as designated attending physicians. Attending physician services provided by PAs may be separately billed to Medicare only if:
The PA is the beneficiary's designated attending physician;
Services are medically reasonable and necessary;
Services would normally be performed by a physician in the absence of the PA, whether or not the PA is directly employed by the hospice; and
Services are not related to the certification of terminal illness.
PAs may not act as medical directors or physicians of the hospice or certify the beneficiary's terminal illness, and hospices may not contract with a PA for their attending physician services.
HQRP Changes
CMS is proposing updates to the HQRP, including:
Data review and correction timeframes for data submitted using the HIS
Extension of the Consumer Assessment of Healthcare Providers and Systems Hospice Survey participation requirements, exemption criteria, and public reporting policies to future years;
Procedures to announce quality measure readiness for public reporting and public reporting timelines;
Removal of routine public reporting of the seven HIS measures; and
Public display of public use file data on the Hospice Compare website.
Inpatient Psychiatric Facilities
This proposed rule would update the Inpatient Psychiatric Facilities Prospective Payment System (IPF PPS) for FY 2019, as well as:
The IPF labor-related share, to update the IPF wage index for FY 2019;
Update ICD-10-CM codes for FY 2019;
Make technical corrections to the IPF regulations;
Update quality measures and reporting requirements under the Inpatient Psychiatric Facility Quality Reporting (IPFQR) Program;
Update providers on the status of IPF PPS refinements.
This proposed rule also includes a Request for Information (RFI) related to health information technology.
Payment Update
For FY 2019, CMS is proposing an estimated IPF payment rate update of 1.25 percent for FY 2019. The 2012-based IPF market basket would result in a labor- related share of 74.8 percent for FY 2019. CMS proposes to update the IPF PPS federal per diem base rate from $771.35 to $782.01.
Providers who fail to report quality data for FY 2019 payment will receive a FY 2019 federal per diem base rate of $766.56.
CMS proposes to update the electroconvulsive therapy (ECT) payment per treatment from $332.08 to $336.67. Providers who fail to report quality data for FY 2019 payment would receive a FY 2019 ECT payment per treatment of $330.02.
CMS proposes to update the fixed dollar loss threshold amount from $11,425 to $12,935.
IPFQR Program
CMS is making several proposals related to measures and one proposal related to data submission for the IPFQR Program. Specifically, CMS is proposing to remove eight measures beginning with the FY 2020 payment determination:
Influenza Vaccination Coverage Among Healthcare Personnel (NQF #0431)
Alcohol Use Screening, SUB-1 (NQF #1661)
Assessment of Patient Experience of Care
Use of an Electronic Health Record
Tobacco Use Screening, TOB-1 (NQF #1651)
Hours of Physical Restraint Use (NQF #0640)
Hours of Seclusion Use (NQF #0641)
Tobacco Use Treatment Provided or Offered at Discharge and Tobacco Use Treatment at Discharge, TOB-3 and TOB-3a (NQF #1656)
In addition, CMS is proposing to no longer require facilities to submit the sample size count for measures for which sampling is performed beginning with the FY 2020 payment determination (i.e., data reported during summer 2019).
Skilled Nursing Facilities (SNFs)
This proposed rule would update the payment rates used under the Skilled Nursing Facility Prospective Payment System (SNF PPS) for FY 2019.
In this proposed rule, CMS also proposes to replace the existing case-mix classification methodology, the Resource Utilization Groups, Version IV (RUG-IV) model, with a revised case-mix methodology called the Patient-Driven Payment Model (PDPM), effective Oct. 1, 2019.
It also proposes revisions to the regulation text that describes a beneficiary's SNF "resident" status under the consolidated billing provision and the required content of the SNF level of care certification.
Inpatient Rehabilitation Facilities (IRFs)
This proposed rule would update the Inpatient Rehabilitation Facility Prospective Payment System (IRF PPS) for FY 2019.
CMS is proposing to remove the Functional Independence Measure (FIMTM) instrument and associated Function modifiers from the IRF Patient Assessment Instrument (IRF-PAI) and revise certain IRF coverage requirements.
CMS is soliciting comments on removing the face-to-face requirement for rehabilitation physician visits and expanding the use of non-physician practitioners (nurse practitioners and physician assistants) in meeting the IRF coverage requirements.
For the IRF QRP, CMS is proposing to adopt a new measure removal factor, remove two measures from the IRF QRP measure set, and codify a number of new requirements.
Speak Now
Scour these proposed rules for the details and then submit educated comments for or against any of the proposed changes to which you take an interest. You have until 5 p.m. on June 26, 2018, to state your case. Refer to the proposed rules for commenting instructions.
Latest posts by Renee Dustman
(see all)