Feds Eye Patients' Records Costs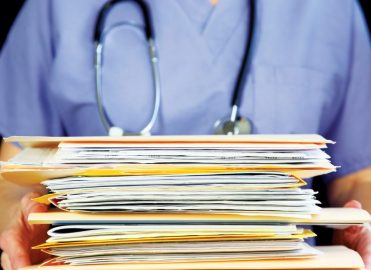 How much do you charge your patients or their designated third parties for medical records?  Better take a look and check your state laws, the General Accounting Office (GAO) just turned their eagle eyes on how much it costs patients and others to access records.
Medical Records Study
Thanks to the 21st Century Cures Act, the GAO can study patient access to medical records, which is mandated by HIPAA and amended by the more recent Health Information Technology for Economic and Clinical Health Act (HITECH). GAO sought to find out  what is known about fees for patients' medical records and what challenges identified by patients and providers.
In the four states where the GAO reviewed, patient advocacy and provider groups identified challenges both patients and providers face when patients request access tot their medical records.
Patients' incur what they believe to be high fees when requesting their records. GAO uses the example of when the patient's condition as generated a lot of records.
Many patients don't know they can challenge providers who refuse to release records.
Providers, on the other hand, want to be reimbursed enough to cover staff time and other resources.
Providers also report that fulfilling requests has become more complex become some records can be on multiple electronic systems and on paper.
Medical Records Rules Vary by State
While federal laws guarantee patients' rights to their personal health information (PHI), state laws regulate how that's done.  HIPAA authorizes providers to charge a reasonable cost-based fee when patients request copies of PHI or ask that they be forwarded to another provider. When the request is for or by an authorized third party, such as a lawyer, there is no federal guidance. The GAO found fees for third-party requests are higher and vary across states.
GAO reports the four states surveyed have varying state laws governing the fees charged patients and third-parties. Here are examples:
Three of the states have a per-page fee amounts for patients and third-party requests.
One state established different per-page fee amount of third-party requests. The other two didn't authorized a different fee for patient and third-party requests.
One of the states also specified a maximum allowable fee if the provider uses and electronic health records (EHR) system. The other two didn't differentiate between EHRs and paper.
In the fourth state, law entitles individuals to one free cop of their medical record with a charge of up to $1 per page for additional copies.
As the GAO continues to research patient's access to their PHI, review your policies to assure they are in line with local and federal regulations. The GAO is part of Congress, and it often recommends investigation by committees.
Latest posts by Brad Ericson
(see all)