Medical Diagnosis of the Day: Chikungunya
In Coding
May 21, 2018
Comments Off

on Medical Diagnosis of the Day: Chikungunya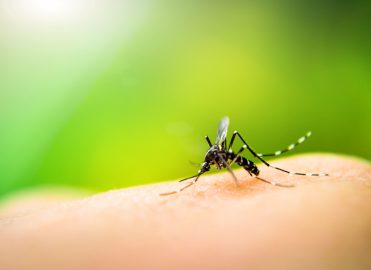 What is chikungunya, and how do you code it?
Chikungunya is an alphavirus[1] transmitted to humans by the bite of an infected mosquito. The virus was first detected in Africa, Asia, Europe, and the Indian and Pacific Oceans. It entered the Caribbean in 2013, and has since caused a widespread and ongoing epidemic in North and South America.
What To Look Out For
Most people infected with chikungunya virus become symptomatic, according to the Centers for Disease Control and Prevention (CDC). The incubation period is typically 3 to 7 days, and acute symptoms typically resolve within 7 to 10 days.
Symptoms include:
o   Fever
o   Debilitating joint pain and arthritis
o   Headache
o   Muscle pain
o   Joint swelling
o   Rash
How to Confirm a Suspected Diagnosis
Diagnostic testing is available through a few commercial laboratories, many state health departments, and the CDC. Laboratory diagnosis is generally accomplished by testing serum or plasma to detect virus, viral nucleic acid, or virus-specific immunoglobulin (Ig)M and neutralizing antibodies, according to the CDC.
Coding Chikungunya
A confirmed diagnosis is reported using ICD-10-CM code A92.0 Chikungunya virus disease, first introduced with the Oct. 1, 2015 release (and implementation) of ICD-10. In the ICD-10-CM Index, the code is located under Fever.
Chikungunya virus is grouped with Medicare Severity-Diagnosis Related Group (MS-DRG) v35.0:
865 Viral illness with mcc[2]
866 Viral illness without mcc
The CDC recommends clinicians test for both dengue (A90 Dengue fever) and chikungunya viruses because mosquitoes may carry both viruses. Patients infected with the dengue virus require proper clinical management to improve health outcomes.
Treatment is Palliative
There is no specific treatment for chikungunya. Clinicians have little other recourse than to manage the patient's symptoms and prescribe medication to control symptoms. Just recently, though, scientists identified a molecule found on human cells and some animal cells that could be a useful target for drugs against chikungunya virus infection and related disease, according to new research published in the journal Nature.[3]
---

[1] Any of a genus of single-stranded RNA viruses that infect animals and cause diseases such as chikungunya andEastern equine encephalitis.
[2] Major Complications or Comorbidities
[3] R Zhang et al. Mxra8 is a receptor for multiple arthritogenic alphaviruses. Nature DOI: 10.1038/s41586-018-0121-3 (2018).

Latest posts by Renee Dustman
(see all)