Research and Codes Are Needed for Cannabis Treatment of Parkinson's
In Billing
May 22, 2018
Comments Off

on Research and Codes Are Needed for Cannabis Treatment of Parkinson's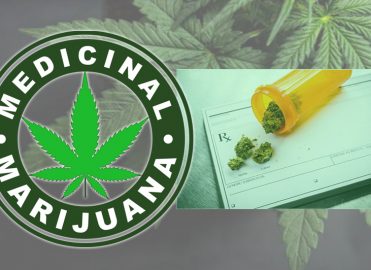 If you don't think there is a need for more research on medicinal marijuana, just turn to Parkinson's disease (PD) patients: cannabis gives them hope of subsiding tremors and alleviating dyskinesia. For example, there is Rochester, New York's Frank DeBlase, a 51-year-old who has been battling Parkinson's for 17 years, has undergone brain surgery for treatment, and now takes a regimen of pills. He said in his Rochester City Newspaper article Parkinson's, Cannabis, and Hope, "It's a pharmaceutical crap shoot: The pill pendulum routinely swings from ineffective, where I struggle to move, to too effective, where I struggle to keep still. I'm often stuck somewhere in the middle."
When De Blase heard cannabis may be able to relieve some of his PD symptoms, he made it a quest to find out more, particularly about its affects for treatment and insurance coverage. He said, "For the last year I've been reading up, harassing doctors, and experimenting with cannabis in various forms."
According to De Blase's research from the National Parkinson's Foundation's report, "Medical Marijuana and Parkinson's Disease:"
Cannabis contains more than 100 neuroactive chemicals that work with two types of cannabinoid receptors in the body, type 1 (CB1), located in the brain, and type 2 (CB2), located in the brain and peripheral immune system. People with PD have less CB1 receptors than those who don't have the disease. Cannabinoids have powerful, indirect effects on those receptors — but researchers aren't really sure how — and a boost to the receptor from a substance, like the CBD in cannabis, can improve tremors and may alleviate dyskinesia.
"Some researchers have started to think that cannabis might be neuroprotective and able to save neurons from damage caused by PD," De Blase wrote. Because no two PD patient's symptoms are alike, more research is warranted.
Hands Are Tied without Federal and Big Pharma Approval
Unfortunately, there is pushback on the federal level for research and insurance coverage of medicinal marijuana due to cannabis' federal classification as a schedule 1 substance. As such, marijuana may be legalized only at the state level.
According to AHIMA Engage Community Facilitator Kristen Piccirillo, RHIA, CCS, NASM-CPT:
… until the healthcare community as a whole moves towards increased research and evidence based medicine for medical marijuana treatment, patients will have to seek out treatment elsewhere and pay out of pocket. The only way I see insurance and pharmaceutical companies jumping on the medical marijuana train is if they have full control over where and how patients can seek treatment and rights to license and distribute the drug. …
If codes for diagnosis and treatment with marijuana and other drugs existed, it would be interesting to see the data and track results over time. Lobbying efforts and limited funds prevent more research on medical marijuana and other drugs, and getting these studies published is a whole other animal. HIM professionals need to advocate for more research and tracking of population health and outcomes. If more clinical studies were funded and evidence based medicine showed that this treatment works, decreasing healthcare costs while improving healthcare outcomes, we may see greater acceptance from both pharmaceutical and insurance companies, who would hypothetically lobby the DEA for rescheduling these drugs and control over the industry.
ICD-10-CM Coding
When coding a patient visit for medicinal marijuana, treat it the same as any other evaluation and managment visit, but be sure the ICD-10-CM coding reflects prescribing cannabis. Because it is an approved medical therapy, do not use codes F12 Cannabis related disorders. The provider prescribes it, so the cannabis use is not a disorder or a substance abuse problem. Instead, consider Z79.899 Other long term (current) drug therapy when billing, which specifies it is for "Long term current use of cannabis" therapy.
Code first the underlying disease or condition — in our example, Parkinson's disease G20 Parkinson's disease, which applies to hemiparkinsonism, idiopathic parkinsonism or Parkinson's disease, paralysis agitans, Parkinsonism or Parkinson's disease not otherwise specified, primary Parkinsonism or Parkinson's disease.
Find Out More
There is not a lot of information out there about medicinal marijuana legislature or PD treatment, but here are some links that may be helpful:
DEA Rejects Attempts to Reschedule Marijuana
AAPC Forums
Study: Why Pharma is fighting against medical marijuana
Man with Severe Parkinson´s Disease Tries Marijuana for the First Time
Latest posts by Michelle Dick
(see all)