Modifying Diagnostic Test Orders
In Compliance
May 23, 2018
Comments Off

on Modifying Diagnostic Test Orders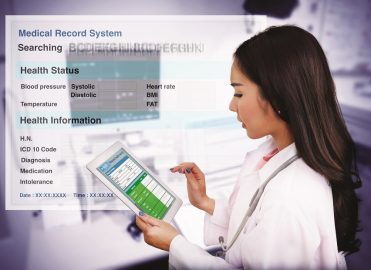 It is expected that testing facilities will not routinely modify diagnostic test orders from the ordering physician. Although diagnostic test orders may conditionally request an additional diagnostic test, the conditional request must come from the ordering physician. New orders must be obtained when a test is determined to be clinically inappropriate or suboptimal, or when the result of an ordered diagnostic test is normal and the radiologist believes another diagnostic test should be performed for correct diagnosis.
Conditions to Modify Diagnostic Test Orders
If the testing facility (non-hospital) cannot reach the treating physician/practitioner to change the order or obtain a new order, and documents this in the medical record, then the testing facility may furnish the additional diagnostic test if all the following criteria apply:
Test originally ordered performed
Based on result additional test necessary
Delaying performance would have adverse effect
Result is communicated to treating physician and used in treatment
Interpreting physician clearly documents why additional tests performed
Perhaps the most critical point in the above five criteria is the one stating that delaying performance of the test would have an adverse effect on the patient. If this is not the case, an additional diagnostic test should not be performed without a new order from the referring physician, even if all of the other criteria can be met.
Providing Additional Tests
There are a few circumstances in which the testing facility may provide different or additional tests.
Test Design. The test design exception allows the radiologist to determine certain parameters of a diagnostic test when not specified by the ordering physician. This exception includes the number and types of views for X-ray exams, unless otherwise specified by the ordering physician, or the use of contrast material (such as with CT or MRI exam, when the physician has not made any mention of contrast). If the ordering physician has specified either the number or types of views or use or non-use of contrast, the testing facility should not automatically modify the test order and should request a corrected order.
Clear Error. A test order may be modified if there is clear error, such as when the order specifies an exam to be performed of the left extremity, and patient is symptomatic in the right extremity.
Patient Condition. The radiologist may cancel an order when the condition of the patient prevents completion of the ordered diagnostic test. Any medically necessary preliminary scout imaging may be billed.
Latest posts by Stacie Buck, RHIA, CIRCC, CCS-P, RCC
(see all)