Coding 3 or 4 Sinuses Using FESS Codes
In CMS
May 22, 2018
Comments Off

on Coding 3 or 4 Sinuses Using FESS Codes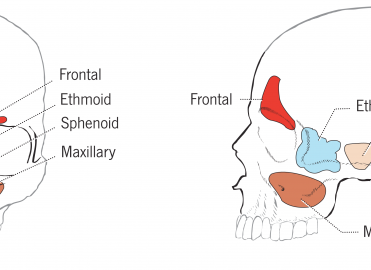 A lot of people have been asking questions about how to code FESS surgeries with the new combination codes when three or four sinuses are operated on.
Sinus and FESS
We have been expecting an AMA CPT® Assistant article with guidance this year, but no instructions have come from the AMA.  I went to the relative values assigned to the FESS surgeries to determine which combination codes should be used and which codes should be billed by themselves. I looked at scenarios where one of the FESS surgeries is the primary surgery, paid at 100 percent, and considered if a septoplasty is also performed and all the FESS surgeries are secondary surgeries, subject to multiple surgery discounts.
Either way I calculated it, the same answer was obvious.  That answer was that the practice is better off using the combination code that bundles the total ethmoidectomy and the sphenoid sinus surgery and carving out the frontal sinus surgery as a separate code.  Even when subject to multiple procedure discounts, 31276 Nasal/sinus endoscopy, surgical, with frontal sinus exploration, including removal of tissue from frontal sinus, when performed is best billed by itself and the endoscopic sphenoid sinus surgery is best coded with the total ethmoidectomy, as either 31257 or 31259.
Understanding Sinus RVUs
Below are calculations that I made showing the different ways the three sinuses can be coded for the ethmoids, sphenoids, and frontals.  The calculations show that even when all the FESS codes are subject to multiple surgery discount reductions, billing the frontal sinuses separately with 31276 will net more relative value units for the practices than if the frontal sinuses are combined with the total ethmoids via 31253.  These results come out the same when a FESS surgery is the major surgery as well as when the FESS surgeries are performed bilaterally on all three sinuses.  The relative values speak to us and tell us that it is better for the practices to bill the combination code which bundles the total ethmoids and sphenoids (31257 or 31259) and bill the frontal endoscopic sinus surgery separately to optimize RVUs to the practice.
The below chart shows the various way that the RVUs are calculated and show the outcome described above.

CPT®
Description
RVUs
31253
Total ethmoid w/frontal
14.38
31257
Total ethmoid w/sphenoid
12.8
31259
Total ethmoid w/sphenoid with rem tissue
13.57
31276
Frontal
10.85
31287
Sphenoid
5.78
31288
Sphenoid with removal of tissue
6.72
30520
Septoplasty
17.43
FESS
Total ethmoidectomy, frontal and sphenoid
31257
12.8
31276
50% of 10.85 =                                            5.43
Total
18.23
RVUs
OR
31253
14.38
31287
50% of 5.78=                                                2.78
Total
17.27
RVUs
FESS
Total ethmoidectomy, frontal and sphenoid with removal of tissue
31259
13.57
31276
50% of 10.85=                                             5.43
Total
19
RVUs
OR
31253
14.38
31288
50% of 6.72=                                                3.36
Total
17.74
RVUs
Septo/FESS
Total ethmoidectomy, frontal and sphenoid
30520
17.43
31257
50% of 12.8 =                                                 6.4
31276
50% of 10.85 =                                            5.43
Total
29.26
RVUs
OR
30520
17.43
31253
50% of 14.38 =                                             7.19
31287
50% of 5.78=                                                2.78
Total
27.40
RVUs
Septo/FESS
Total ethmoidectomy, frontal and sphenoid with removal of tissue
30520
17.43
31259
50% of 13.57=                                             6.79
31276
50% of 10.85=                                             5.43
Total
29.65
RVUs
OR
30520
17.43
31253
50% of 14.38=                                            7.19
31288
50% of 6.72=                                                3.36
Total
27.98
RVUs
Latest posts by Barbara Cobuzzi
(see all)