Fraud and Abuse: Texas Doc Fleeces and Hides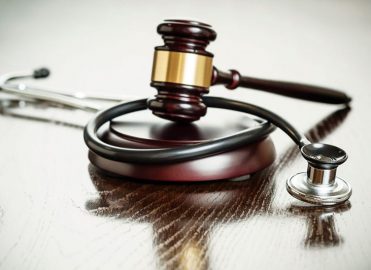 In what reads like a cheesy TV script, a McAllen-area, Texas physician is being charged of healthcare fraud and abuse by abusing patients and money laundering by the Department of Justice (DOJ) to the tune of $240 million.
Jorge Zamora-Quesada faces a seven-count Grand Jury indictment alleging he and his co-conspirators "orchestrated a massive fraud scheme that jeopardized the health and well being of innocent children, elderly, and disabled victims," according to Acting Assistant Attorney General Cronan.  Feds accuse Zamora-Quesada with falsely diagnosing young, elderly, and disabled patients with degenerative diseases, including rheumatoid arthritis. The DOJ claims he and his conspirators administered chemotherapy and other toxic medications to patients based on the false diagnoses. The DOJ also maintains Zamora-Quesada and his co-conspirators allegedly conducted fraudulent, repetitive, and excessive procedures on patients to feed the physician's "opulent lifestyle."
Fraud and Abuse Hid Records, Cash
Zamora-Quesada and his co-conspirators, the indictment says,  used the fraud and abuse money from patients allegedly mis-diagnosed and treated in McAllen, Brownsville, Edinburg, and San Antonio, Texas. The indictment alleges that Zamora-Quesada, who purported to be a specialist in rheumatology,  and his co-conspirators flew in his million-dollar private jet and drove his Maserati, "both emblazoned with his initials, 'ZQ' to perpetuate the fraud".  He owned professional associations that did business as the McAllen Arthritis and Osteoporosis Center and Angeles Pharmacy, along with a number of shell entities.
In addition to what he is reported to have done to his patients, the fraud and abuse indictment sets forth that he and his co-conspirators allegedly:
 Transferred proceeds derived from the conspiracy to purchase jets, luxury vehicles, clothing from high-end retailers, and exclusive real estate throughout Mexico and the United States.
Obstructed investigations by causing the creation of false and fictitious patient records, and concealed thousands of medical records by stashing them in a an unsecured, dilapidated barn in the Rio Grande Valley.
Laundered the money of their fraud by "dissipating, transform, and concealing the source and location of the money by investing in real estate. Some of this real estate included two penthouses in Puerto Vallarta, Mexico; a condo in Aspen, Colo.; a condo in Punta Mita, Mexico; and homes and commercial properties throughout Texas.
Laundered the money through a casa de cambio, or money exchange house, to various accounts maintained by financial institutions in Mexico.
The indictment seeks Zamora-Quesada's jet, Maserati, and properties in the USA and Mexico.
The FBI is seeking to identify potential victims of Zamora-Quezada and his co-conspirators.  If your office treats a patient of Zamora-Quezada from January 2000 through May 2018, please contact the FBI via the FBI victim's hotline, 1-833-432-4873, Option 8, or if you have access to email you may email the taskforce at ZamoraPatient@fbi.gov. The FBI is legally mandated to identify victims of federal crimes that it investigates and provide these victims with information, assistance services, and resources.
Latest posts by Brad Ericson
(see all)