Medical Diagnosis: Spondylolisthesis
In Billing
May 25, 2018
Comments Off

on Medical Diagnosis: Spondylolisthesis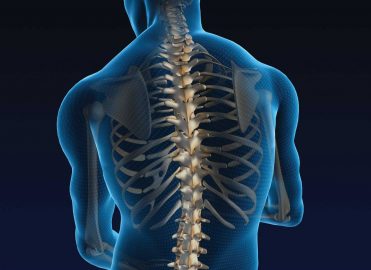 Spondylolisthesis is a perfect example of why ICD-10 requires improved clinical documentation.
In ICD-9, Acquired spondylolisthesis was reported with one code, 738.4. In ICD-10, there are 14 codes:
M43.00 Spondylolysis, site unspecified
M43.04 Spondylolysis, thoracic region
M43.05 Spondylolysis, thoracolumbar region
M43.06 Spondylolysis, lumbar region
M43.07 Spondylolysis, lumbosacral region
M43.08 Spondylolysis, sacral and sacrococcygeal region
M43.09 Spondylolysis, multiple sites in spine
M43.10 Spondylolisthesis, site unspecified
M43.14 Spondylolisthesis, thoracic region
M43.15 Spondylolisthesis, thoracolumbar region
M43.16 Spondylolisthesis, lumbar region
M43.17 Spondylolisthesis, lumbosacral region
M43.18 Spondylolisthesis, sacral and sacrococcygeal region
M43.19 Spondylolisthesis, multiple sites
No longer can a clinician simply document "spondylolisthesis," and expect you to code the diagnosis appropriately. You need to know the affected site, as well as whether it is actually spondylolisthesis or its precursor, spondylolysis.
What's the Difference?
Spondylolisthesis is a slipping of the vertebra that occurs, in most cases, at the base of the spine. Spondylolysis is a defect or fracture of one or both wing-shaped parts of a vertebra, which can lead to spondylolisthesis.
Conservative Treatment Modalities
Surgery is not generally indicated for spondylolisthesis unless all other conservative treatment modalities have failed to improve symptoms (including lower back pain and pain radiating down legs). Examples of conservative treatments include:
Physical therapy
Occupation therapy
Joint injections/Epidural injections
Anti-imflammatory/Analgesic medications
Assistive device use
Activity modification
Exercise
Spondylolisthesis Surgeries
In general, there are two main categories of lower back surgery, according to Andrew H. Milby, MD, physician at Penn Medicine:
Surgery to relieve pressure on nerves (decompression)
Surgery to restore stability (fusion)
Since spondylolisthesis involves a slippage, or instability, of the bones, spinal fusion is often the most appropriate choice for spondylolisthesis. During this procedure, the surgeon will connect the vertebrae to keep them in place and reduce abnormal movement in the spine. (Penn Medicine, Neuroscience Blog, December 12, 2017)
The optimal surgical management of lumbar spinal stenosis patients with spondylolisthesis remains controversial. There are arguments for and against performing both decompression and fusion.
Medicare Coverage Guidelines
According to a medical review conducted by Noridian (A/B MAC for JF), multiple errors have been identified regarding documentation to support the medical necessity of spinal fusion procedures. The most common reason for denial of spinal fusion services is lack of specific information regarding conservative treatment measures attempted and failed prior to surgery. The statement "failed conservative/outpatient treatment" is not sufficient evidence of medical necessity for the procedure or inpatient admission, according to Noridian.
Medical necessity is shown through:
History and Physical

Duration/character/location/radiation of pain
Activity of daily living (ADL) limitations
Physical examination

Evidence/support of prior conservative treatment measure(s) attempted
Imaging reports pertinent to performed procedure
Operative report(s)
Outpatient records before, during and after the procedure that support the medical necessity of performed procedures
See also, Noridian's Spinal Fusion Documentation Requirements.
There are exceptions to the rule. Noridian states in Article ID A53975:
Situations arise where a fusion is approved without conservative treatment being documented clearly when an emergent situation such as "cauda equina syndrome" is present. Also if an imaging report showing severe cord compression, osteophyte formation impinging on the spinal cord, loose pedicle screws affecting stability, severe fibrosis or formation of scar tissue compressing cord or nerves, and the patient's history and physical findings correlate to the imaging the surgeon should clearly document these findings and the reasons that such findings require imminent intervention.
Ultimately, when judgement is left to the contractor, MACs will generally concede to the medical professional's expertise, provided the decision-making is clearly documented from start to finish, and shows the services being billed were reasonable and necessary.
Latest posts by Renee Dustman
(see all)