Electronic Health Records: The Good, The Bad, and Their Future
May 29, 2018
Comments Off

on Electronic Health Records: The Good, The Bad, and Their Future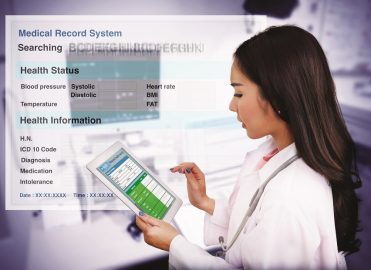 Since the 2014 federal mandate for providers to adopt electronic health records (EHRs), almost all healthcare organizations have made the switch over from paper medical records. With good intentions of better healthcare data capture and easier record sharing and portability, the EHR transition unfortunately opened a new list of problems. The good news is EHR technology is being explored to improve provider usability.
Science Friday® shared it's latest audio episode "Bringing Electronic Health Records Into The Modern Age" to bring awareness to the flip side of EHRs. They interviewed Katherine Choi, MD, of the Penn Medicine Center for Health Care Innovation to discuss ways EHRs could be improved to avoid provider burnout.
The benefits of EHRs, according to Choi, include:
No more illegible doctor's notes leading to misread doses or misinterpreted shorthand.
Clinicians can see more of the patient story in front of them.
Choi's EHR downsides:
Providers are seeing a burnout due to a gap between what they need and what the EHR is able to do.
Providers must to go to the chart repeatedly to see what's changed, what's new, what's missed, and what's wrong.
They are tough to navigate.
Choi's solutions:
Create an EHR model where the information comes to them.
Talk to clinicians to see what they want in an EHR to make it easier.
Design custom channels in the EHR, so the information is fed to providers when needed, but not so notifications are overwhelming.
For more information on EHRs, read the articles When Automation Is Dangerous: The Pitfalls of EHRs and Feds Eye Patients' Records Costs.
Latest posts by Michelle Dick
(see all)