Your AAPC National Advisory Board (NAB)
May 30, 2018
Comments Off

on Your AAPC National Advisory Board (NAB)
The NAB is one of two advisory (non-voting boards) whose obligation is to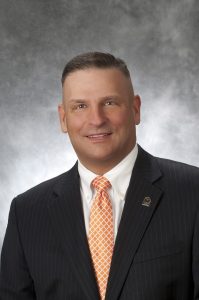 "advise the AAPC leadership on issues, trends and member needs and enthusiastically promote and support the mission of AAPC and the business of healthcare." To accomplish this objective, AAPC members who volunteer are selected to serve on the NAB by a panel of people including the outgoing officers of the NAB, the incoming officers and AAPC leadership. The present Board was selected from a group of nearly 100 highly qualified applicants. The board members selected represent a collection of skillsets as well as a diverse geographic and industry background that includes clinical, coding, auditing, Wrricompliance, billing, and practice management expertise with representation among payers, providers, and facilities.
Each member has a demonstrated history of achievement over their professional career. The diversity of the NAB, which spans the entire healthcare business spectrum, is needed to help advise AAPC as it charts the path to better serve membership into the future.
The NAB performs a variety of work on behalf of AAPC through committees. In future HBM articles, I plan to feature the work of each committee demonstrating the relationship between the efforts of the committee and the overall objective of assisting AAPC with the goal of adding value to AAPC membership. While the overriding theme for this board is to advance the level of professionalism by assisting members with Achieving Higher Standards, this objective will be achieved by the work done by the various NAB committees. The various committees are focused on helping members advance their subject matter expertise through ongoing education, helping AAPC by ensuring that existing testing is a true measure of competence to ensure the value of the various AAPC credentials, helping members advance professional skills through mentorship programs, identifying tools that AAPC can acquire or develop that will assist members to be more efficient, advocating value of AAPC credentials in the marketplace, identifying opportunities for serving our veterans, and assisting members with the proper use of social media to network and obtain guidance on any topic. Collectively, these efforts are designed to ensure that AAPC credentials are recognized and valued in the marketplace and that those engaged in the various healthcare business disciplines are recognized as professionals.
In addition to the work described above, each region representative is available to members in their region to provide assistance with issues a member might have with AAPC. Having trouble finding the right AAPC contact for an exam question, a membership issue, etc. consider contacting your AAPC NAB regional representative. They can help get you connected with the right person/department at AAPC to get your issue resolved. Additionally, if your chapter wants an update on what AAPC is doing to better serve the membership, your regional representatives are available (time and travel cost permitting) to visit your chapter and provide a presentation detailing how to get the most value out of your AAPC membership.
To conclude, the NAB members are your representatives charged with advising AAPC on how it can best serve the membership. Feel free to reach out to them at any time with constructive ideas on how AAPC can better accomplish that goal. AAPC wants and needs your input.
Latest posts by Michael Miscoe
(see all)