2019 PCS Inpatient Procedure Codes Released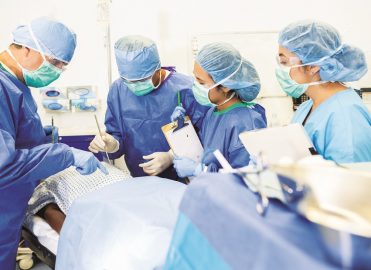 There are more codes in the ICD-10-Procedure Coding System used by hospitals in 2019's code set, according to the Centers for Medicare & Medicaid Services' recent release.
Procedure Code Set Expands
The PCS system now has 78,881 codes, growing larger as more codes are added to accomodate procedures being performed on inpatients. Overall, the changes look like this:
| | |
| --- | --- |
| New Codes | 392 |
| Revised Codes | 8 |
| Deleted Codes | 216 |
| 2019 Total | 78,881 |
PCS seems complicated, but was developed to better report services performed by providers. A "smart" system where every character denotes a detail of the procedure, PCS's seven characters can be alphanumeric or simply numeric. In the ICD-10-PCS code book, the codes are based on tables and algorithms developed originally for use by facility computers. PCS is required for the CIC exam for inpatient coders.
AAPC's CIC curriculum explains PCS:
"The ICD-10-PCS code set has a logical, consistent structure that follows a logical consistent process down to the individual character level. This means that the process of constructing codes in ICD-10-PCS is also logical and consistent. Individual letters and numbers, called "values," are selected in sequence to occupy the seven spaces of the code, called "characters." Once the coding system is learned, the process is simplified."
An example of a PCS code is 02PA0MZ Removal of cardiac lead from heart,
open approach
After selecting in what classification the system or service falls,  the codes include what body part, approach, device used, and qualifier are needed.
Cardiovascular, otolaryngology, endocrinology,  orthopedics, urology, and general surgery all are affected by this year's changes. Some include the following:
Adding thoracic aorta, descending codes to 021
New axillary artery lines to 031
A major revamp to 037 and 03cC
All new 093
Addition of hip joint, open, to 0SP
New transplantation of ovary in 0UY
ICD-10-PCS books are being updated now, and publishers expect to have them out this summer, well in time for the codes' effective date of Oct. 1.
Latest posts by Brad Ericson
(see all)