Medical Record Requests
In Audit
June 1, 2018
Comments Off

on Medical Record Requests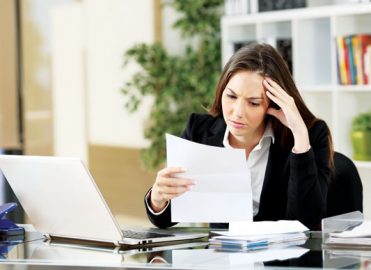 If you just got one in the mail, don't panic. Here's why you probably received it, and how you should respond to it.
The Comprehensive Error Rate Testing (CERT) program, which calculates the Medicare fee-for-service (FFS) program improper payment rate based on stratified random samples of Medicare FFS claims, continuously finds the same five leading causes for medical claim errors.
Top 5 claim errors (in order of occurrence):
Insufficient documentation
Medical necessity
Inaccurate coding
Other
No documentation
What To Do When You Receive a Medical Record Request Letter
If you receive a medical record request, also called an additional record request (ADR), do not ignore it. Follow the instructions to the letter.

How to submit documentation for a CERT review:
Review the documentation to make sure it answers:
o  Who (patient and provider)
o  What (item or service)
o  Where (place of service)
o  When (date of service)
o  Why (medical necessity)
Send all documentation supporting the item/service billed. You may need to include information from a prior encounter or service to connect the dots to medical necessity. On the CERT Provider Documentation Information home page, click on the Documentation Request Listings to be taken to a web page that includes a sample of the types of documentation that are typically requested.
Send all documentation requested by the given deadline via one of the submission methods listed in the letter.
Include the bar coded cover sheet with your submission.
Be Proactive, Get Certified!
Insufficient documentation has consequences:
Claim denials, which lead to:

Revenue loss
Administrative costs associated with appeals, record requests, etc.
Diminished patient trust

Patient care errors, which lead to:

Diminished patient trust
Malpractice
Improper payment
To ensure you don't get another medical record request due to insufficient documentation, consider implementing a clinical documentation improvement (CDI) program in your organization. Obtain AAPC's Certified Documentation Expert Outpatient (CDEO®) credential, and take the lead in this movement.
---
Resources:
CMS Provider Minute YouTube video
MLN Fact Sheet: Complying with Medicare Signature Requirements (updated May 2018)
MLN Fact Sheet: Complying with Medical Record Documentation Requirements
CERT web page: https://certprovider.admedcorp.com

Latest posts by Renee Dustman
(see all)