2 Best Practices to Improve Emergency Coding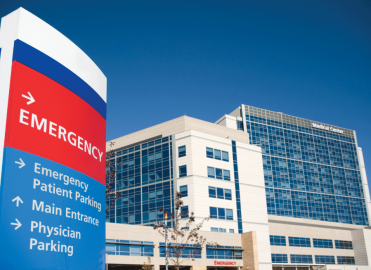 Part 1: Educated coders and providers are crucial to claim success.
Delivering quality care, while ensuring effective clinical documentation and compliant medical coding, is an ongoing challenge in a fast-paced emergency department (ED). Over the next two months, we'll review best practices to optimize coding compliance and reimbursement of ED claims.
In part 1 of this series, we'll concentrate on:
Clinical documentation education required for providers
Coder education of guidelines that drive choosing the most appropriate ED level on the professional and facility sides of billing.
Best Practice No.1: Educate Physicians on Documentation Requirements
Educating ED clinicians on clinically significant and relevant documentation is key to achieving compliant coding and optimizing reimbursement. This is especially challenging in the ED because the provider documentation must support the ED provider's professional services, as well as billing and coding for the facility. The professional ED level — like other professional evaluation and management (E/M) services — is based on the level of history, examination, and medical decision-making (MDM) documented in the medical record. Whereas the facility ED level is driven by the extent of services rendered by nursing and ancillary staff.
Providers must be aware of the documentation requirements to support their professional services — specifically, the requirements of the patient history, exam, and MDM (Table 1).
TABLE 1
Levels
99281
99282
99283
99284
99285
History
Problem-focused
Expanded problem-focused
Expanded problem-focused
Detailed
Comprehensive
Exam
Problem-focused
Expanded problem-focused
Expanded problem-focused
Detailed
Comprehensive
MDM
Straightforward
Low complexity
(Low) moderate complexity
(High) moderate complexity
High complexity
Nature of Presenting Problem
Self-limited or minor problem
low to moderate severity
Moderate severity
High severity not posing an immediate significant threat to life or physiological function
High severity with immediate threat to life or physiological function
Clinical Examples

Simple suture removal
Uncomplicated laceration repairs
Uncomplicated insect bites

Minor traumatic injury of an extremity with localized pain, swelling, and bruising (no imaging done)
Red, swollen cystic lesion on back
Rashes exposure to poison ivy
Visual disturbance with history of foreign body in eye

Minor head injury without loss of consciousness, altered mental status or amnesia
Asthma clearing with 1 nebulizer
Extremity trauma with X-ray

Asthma with >1 neb and/or X-ray/labs
DVT work-up (leg pain)
Vaginal bleeding, testicular pain
Migraine or low back pain with IV/IM and re-assessment
Greater than single extremity or organ system trauma

Chest pain with cardiac work up (EKG, X-ray/CT, labs); admit or discharge
Abdominal pain or kidney stone work-up and treatment that includes CT or ultrasound, IV fluids, IV/IM meds for pain
Most completed strokes, TIAs

History
Within the history component, the history of presenting illness is typically the weakest element of the documentation. Most practice management systems have built-in electronic health record (EHR) templates that can be customized to capture elements of the patient's chief compliant (CC). The elements within the HPI are:
Location – Where on the body is the sign or symptom located?
Quality – Describe the sign or symptom.
Severity – Describe the intensity of a sign or symptom.
Duration – How long has the sign or symptom been present?
Timing – When does the sign or symptom occur?
Context – What proceeds or accompanies the sign or symptom?
Modifying factors – What reduces or increases the sign or symptom?
Associated signs and symptoms – Describe co-existing problems that accompany the signs or symptom.
Although it's the provider's choice to choose free text, rather than using the EHR templates, the latter aids in ensuring better documentation, while also educating the physician on the required elements.
Let's look at a clinical example of an ED visit documented using such an EHR template. The bolded fields are available on the EHR template to cue the physician and to help improve documentation:
A 76-year-old male presents to the ED with intermittent cramping, lower abdominal pain for the past 3 days following eating out at a local bistro, with 2 episodes of vomiting this morning. Denies fever, diarrhea, or bloody stools. Describes the pain to be 6/10 on visual analogue scale (VAS). Feeling better with aspirin.
Reason for visit –Abdominal pain
Location of pain – Lower abdomen
Quality of pain – Cramping
Severity of pain – 6/10 (moderate)
Duration of pain – 3 days
Frequency of pain – Intermittent
Timing of pain – None
Context or onset since – Eating out at a local bistro
Relieved by – Aspirin
Worsened by – None
Associated signs and symptoms – 2 episodes of vomiting this morning. Denies fever, diarrhea, or bloody stools
Exam
Documentation cloning in the exam component can be a problem when using an EHR. For example, the provider may use the same comprehensive documentation of physical exam for every patient/visit, even if such an exam is not pertinent to CCs. This calls into question the legitimacy and medical necessity of the service. ED providers should ensure the documentation is pertinent to the visit.
Although the templates and shortcut features in an EHR may save documentation time, it's very important for providers to double-check the clinical information submitted to be certain it's relevant and unique to the patient's current visit. Some EHRs have an audit trail feature to track historical information such as how often the documentation was cloned by pulling in previous entries. The Centers for Medicare & Medicaid Services (CMS) insist on personalized documentation of each encounter, and recovery audit contractors (RACs) continue to identify and focus audits on cloned documentation.
Providers should also watch for auto-populate functions in EHRs, which can lead to documentation errors. Providers should avoid notes that state "seen and agree," "all systems are reviewed and are negative," "14-point review unless indicated otherwise," etc. To avoid cloning, the EHR should be built with a system intelligence to prompt queries when templated documentation is used.
MDM
Additional work the provider does, including tests ordered and management options chosen, must be documented clearly because that information drives the level of MDM. On the facility side, special emphasis is required for documentation of start and stop times, mode/route of administration, etc., when handling hydration, injections, and infusions. When rendering critical care services, providers most often miss documenting the face-to-face time spent on critical care (and the opportunity to report critical care codes).
Providers most often pull the problem list and management from the previous patient encounter, which can result in over documentation and up-coding. Templated statements, such as "Labs and radiological investigations ordered and reviewed," are inadequate to determine the appropriate level of workup done. Documentation should specify the type of workup, along with findings. Below are examples of acceptable documentation:
Chest X-ray done on 03/28/2018 revealed mild atelectasis with no radiographic evidence of acute cardiopulmonary process.
Labs done on 03/28/2018, revealed the following: glucose 135, elevated; sodium 139 mmol/l; potassium 3 mmol/l, low; chloride 90 mmol/l; total co2 content was 30 mmol/l; bun was 9 mg/dl; creatinine 0.60 mg/dl. osmolarity calculated was 285. calcium level 9.7 mg/dl. total protein was 6.9 gram/dl. albumin level was 3.7 gram/dl, low. WBC 5.9, RBC 4.31, hemoglobin 11.1, hematocrit 35.9, and platelet count was 139, low.
Best Practice No. 2: Educate Coders on How to Select ED Service Levels
Because ED coding encompasses both professional and facility services/billing, you must know how to scour documentation to determine the correct ED service level for both settings. Because the professional and ED levels are determined by different criteria, they will not necessarily match for the same patient/encounter.
Quick Tips for Physician Coding
On the physician side, there are several key points to help determine an ED service level.
The National Government Services update, effective July 1, 2017, clearly distinguishes an expanded problem-focused exam, versus a detailed exam. This eradicates the need for individual interpretation of an ambiguous coding guideline and helps to select the appropriate ED level.
| | | |
| --- | --- | --- |
| Examination Requirement | Prior to July 1, 2017 | As of July 1, 2017 |
| Expanded problem-focused | 2-7 organ systems | 2-5 organ systems |
| Detailed | 2-7 organ systems with one organ system examined and documented in detail | 6-7 organ systems |
The nature of a patient's presenting problem is key to determine the appropriate level of risk under MDM. Choosing between 99283 Emergency department visit for the evaluation and management of a patient, which requires these 3 key components: An expanded problem focused history; An expanded problem focused examination; and Medical decision making of moderate complexity and 99284 Emergency department visit for the evaluation and management of a patient, which requires these 3 key components: A detailed history; A detailed examination; and Medical decision making of moderate complexity is especially difficult because both levels support moderate complexity MDM.
Elements on the risk table help to distinguish a "low moderate" versus "high moderate" level of risk:
Risk Table
Low Moderate Risk
High Moderate Risk
Nature of presenting problems
Moderate severity.
Examples:
Multiple unrelated presenting complaints
Systemic symptoms
Mild exacerbation of chronic condition
High severity.
Requires urgent evaluation by the physician, but does not pose an immediate, significant threat to life or physiologic function, nor require admission.
Usually:
Acute, complicated injury
Psych-related conditions
Ordered diagnostic procedures
Limited diagnostic studies
Multiple diagnostic studies, special studies (i.e., computed tomography (CT), magnetic resonance imaging (MRI), ultrasound, cardiovascular imaging, etc.)
Selected management options
Prescription drug management that includes Rx meds given in ED, like oral meds, eye drops, ear drops, antibiotics, pain meds, etc.
ED interventions like nebulizers, parenteral medications (i.e., intravenous fluids with additives, etc.)
Key Areas to Help You Select Facility ED levels
There is no national standard that drives the facility ED level. CMS requires each hospital to establish its own billing guidelines, as restated by the Outpatient Prospective Payment System (OPPS).
Most facilities follow a customized grid/point system. Points are assigned based on sufficient documentation for each of the grid parameters summing up to the final ED facility level to aid appropriate payment by Ambulatory Payment Classifications (APCs), which is the payment methodology under the OPPS.
Common types of services credited to the facility side include:
Mode of patient arrival
Triage
Vital signs
Nurse notes
Nursing assessments
Other assessments (airway, breathing, and circulation (ABC), visual acuity, pain, etc.)
Psychological social status
Isolation services
Social worker notes
Teaching time
Care rendered towards ostomy, wound care, etc.
Specimen collection (urine samples, throat swab, wound swab, etc.)
Translator and interpret services
Type of discharge disposition
The American College of Emergency Physicians recommends a coding model that references possible interventions/procedure examples and complexity of discharge instructions to serve as proxy representation for the typical intensity of provided facility services. For example, patients walking in for simple interventions, such as a prescription refill, uncomplicated suture removal, or wound recheck, usually qualify for 99281 Emergency department visit for the evaluation and management of a patient, which requires these 3 key components: A problem focused history; A problem focused examination; and Straightforward medical decision making. More complex interventions such as frequent monitoring of vitals, prep for procedures, such as CT, MRI, central line insertions, etc., may qualify for 99285 Emergency department visit for the evaluation and management of a patient, which requires these 3 key components within the constraints imposed by the urgency of the patient's clinical condition and/or mental status:
A comprehensive history;
A comprehensive examination; and
Medical decision making of high complexity, taking into consideration the entire documentation.
Three ED Challenges
Three significant challenges affect the quality of care and claim reimbursement in the ED:
Challenge
Factors influencing quality of care
Factors influencing claim reimbursement
1.
The nature of the ED: unscheduled and an emergency
Fast-paced environment
Depending on the patient's condition, the ED demands instant clinical decisions and short execution time.
Revenue leakage
Documentation time available to providers is limited. Providers fail to capture all rendered services, or all relevant diagnosis, leading to discharges not fully billed and denied claims.
2. Coordination with multiple faculty staffs
Timely coordination of services
The ED team involves a range of providers: emergency medical technicians to ED physicians, specialists, residents, nurse practitioners, registered nurses, physician assistants, patient care technicians, etc.
Physician vs. facility services
Detailed information on coordination of care provided by ED physicians (vs. that of the nursing and ancillary staff) is required to distinguish physician/professional services (vs. facility services) and to code accordingly.
3. Length of stay
Long stays in the ED
A long stay in the ED may be prompted by the need to observe the patient.
ED services vs. observation care
Coders must review the clinical documentation to correctly classify ED services vs. observation care, especially for stays exceeding one day.
Clinical Documentation Improvement (CDI)
ED coders should focus on identifying and cataloging documentation improvement opportunities for each physician to improve coding specificity and missed documentation of specific procedures that could have been captured. Coders and CDI experts can help institutionalize comprehensive documentation practices through repetitive reviews and provider education. Well-designed electronic ED charting tools and scribe utilization can help reduce revenue leakage due to missed procedures by making sure the documentation is completely reviewed and attested to by the physician.
Some of the most effective ways to improve clinical documentation completeness and accuracy are:
With the aid of applications, such as computer assisted coding and natural language processing, the documentation is scanned for key terms and unstructured notes that are reviewed by CDI professionals for areas of improvement.
Strengths, weakness, opportunities, and threats (SWOT) analysis and trend reports generated by physicians, detailing the top three to five areas of documentation improvement to focus provider education, preferably using relevant examples to a small group of providers.
Provider "report cards" to track progress of revenue trends, and follow up audits on documentation post education.
For more information on choosing facility E/M levels, read "Evaluate Your Performance When ED Leveling" in AAPC's Knowledge Center.
---
Gayathri Natarajan, CPC, COC, is the director of coding education, transitions, quality, and compliance at Access Healthcare. She has 14-plus years of experience in leading large-scale medical coding teams across a diverse range of specialties and has experience with in-person provider education. As the director for coding services, Natarajan provides leadership to coding education and training programs, coding compliance, medical coding process automations, and process transition activities at Access Healthcare. She is a member of Chennai, India, AAPC chapter.
Latest posts by Guest Contributor
(see all)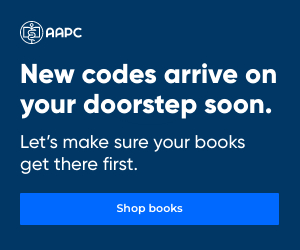 2 Responses to "2 Best Practices to Improve Emergency Coding"