I Am AAPC: Urvi Shah, MLT, BS, DMLT(ASCPi), CPC-A
In Coding
June 6, 2018
Comments Off

on I Am AAPC: Urvi Shah, MLT, BS, DMLT(ASCPi), CPC-A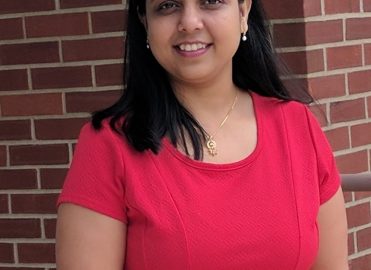 I received a Bachelor of Science degree and earned a medical laboratory technician diploma in 2001. After my studies, I worked as a lab technician in India. I moved to the United States in 2011. After coming here, I concentrated on my carrier: I passed my American Society of Clinical Pathology international (ASCPi) certificate and tried to find the job in that field. In the beginning, however, they only offered night shift jobs that I could not take because of my young kids.
Seeking Other Career Options
I decided to change my field and look for a healthcare career in which I didn't have to work during the night, and that offered the option to work from home. It had been more than 10 years since I completed my bachelor's degree, so going back to school was a big hurdle for me. After a lot of research and talking with college professors and relatives, I found that medical coding and billing was the field in which I would have flexible career and schedule options. Luckily, there was a Medical Billing and Reimbursement Course offered at a community college nearby. I completed my pre-requisites and then a one-year course in April 2017.
It Takes Hard Work to Leap Over Hurdles
I worked hard. After finishing the course, I took the AAPC Certified Professional Coder (CPC®) exam. I passed the exam on my first try last June. That was the happiest day of my life!
After passing, I thought getting a job would be easy, but I soon realized I needed experience, too. I applied to more than 80 companies. I uploaded my resume to AAPC's job portal, and I went on 18-20 interviews. This was the hardest time, but because of my hard work, knowledge, and strong attitude, a company offered me a part-time job doing basic billing work.
"Smashing" the Business Side of Healthcare
Today, I am a billing specialist for primary care physicians. I send medical records, check claim status, write-offs, etc. I know this is the first step to entering this industry, and now my employer is ready to train me in the coding field and is offering me a full-time job. This is what I need to smash into the coding world!
If you have a positive attitude, enough knowledge, and a strong desire to do something you want in life, then no one can stop you from doing it!
Latest posts by Guest Contributor
(see all)