Take Your Career to the Next Level
In AAPC News
June 6, 2018
Comments Off

on Take Your Career to the Next Level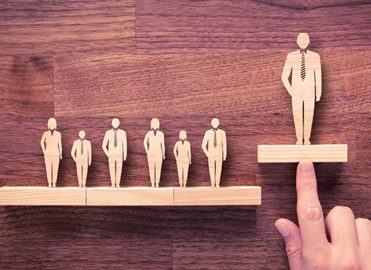 Becoming a local chapter officer may be the catalyst you need to energize your career with new opportunities.
If you ever thought about taking your career to the next level, consider serving as a local chapter officer. Before you do, here are questions you should ask yourself:
Are you looking for something to complement your resume?
Do you enjoy people and making a difference in your healthcare community?
Are you interested in moving forward in your professional life?
Would you like to develop meaningful relationships in your profession and gain networking opportunities?
Do you attend your local chapter meetings and want to be more actively engaged?
If you have answered "yes" to these questions, you could be the member we are looking for to serve in a leadership role as one of our 2019 local chapter officers.
You'll Make a Great Officer
Attributes an officer should possess going in:
Honesty and integrity
Commitment and passion
Creativity and innovation
Vision and accountability
Attributes you might gain while being an officer:
Decision-making capabilities
Communication skills
Delegation and empowerment
Confidence and empathy
Each September AAPC local chapters send out a call for nominations, requesting members who are interested in serving as a chapter officer to respond. As a member interested in serving, email the vice president or the election committee in your chapter and let them know your intention and which position you are most interested in. Consider your passion when choosing a position. You can view each officer position and responsibilities online; just log into your AAPC account, go to www.aapc.com/documents/2018lc_handbook_print.pdf
to download the Local Chapter Handbook, and refer to page 12.
Find a Position Fit For You
There are six officer positions; some are mandatory and require certification:
President (mandatory, requires a current AAPC certification)
Vice president (mandatory, requires a current AAPC certification)
Education officer (requires a current AAPC certification)
Member development officer
Secretary (mandatory)
Treasurer (mandatory)
Secretary (treasurer may be combined with the secretary position)
A small chapter may elect to only have a president, vice president and a secretary/treasurer. Each position is important and adds to the success of the chapter.
Elections are always held by traditional ballot at the October local chapter meeting. Each chapter is encouraged to arrange their meeting schedule to accommodate an October meeting to ensure elections are held on time and new officers are in place prior to the end of the year. Current chapter officers should use November and December as transition months for the newly elected officers.
Big on Rewards
Service as a local chapter officer is very rewarding personally and professionally. Putting yourself in the right place at the right time and extending yourself not only brings personal growth, but also may open the door to reveal your next career opportunity. Many officers have shared stories of being approached at meetings by healthcare professionals with a job offer.
Local chapter officers that serve through the year and provide the required meetings and exams for their chapter members are also rewarded with discounts to conference, free webinars, and continuing education units (CEUs).
Gain new skills and be proactive in your healthcare career — serve as a local chapter officer!
Latest posts by Linda Litster
(see all)