Get Recognized for Your Experience
June 6, 2018
Comments Off

on Get Recognized for Your Experience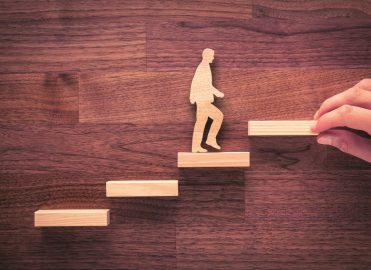 AAPC Fellowship Program is back to solidify your veteran status on the business side of healthcare.
AAPC membership has surpassed 175,000 individuals, covering a wide variety of fields and backgrounds within the business of healthcare. And there is a sizable number of you who have one thing in common: lots and lots of experience.
The results from the latest AAPC Salary Survey we conducted showed that roughly 44 percent of the employed respondents have 10 or more years of experience. That's a lot of veterans in the business of healthcare.
AAPC has long searched for a way for these seasoned professionals to highlight their expertise and broaden their careers without excessive effort, expense, or time commitments. Earlier this year, we relaunched the AAPC Fellowship Program to meet these goals.
Who Should Apply
If you have at least one AAPC certification and at least 10 years of healthcare experience, you are invited to apply to the Fellowship Program. Although it's rare for someone with that amount of experience to be credentialed with an apprentice-level certification, we understand this may be the case for some members, and such individuals are still welcome to apply. It is free to apply to the Fellowship Program.
What the Application Process Looks Like
The defining element of the application process is a research paper (minimum of 2,500 words) that demonstrates healthcare expertise. To solicit only the highest caliber of competency, the application process is in two parts.
You must first complete an online form. This involves providing your basic information, employment history (to show 10 years of experience), agreement to the disclaimer and terms, and a detailed explanation of what your research paper is going to cover. Your outline should demonstrate that your paper will be more than just a fact-based essay; research papers propose new ideas and offer supporting evidence.
After the research paper outline is approved, the second part of the application process involves writing and submitting the actual research paper. If your paper is approved, you are granted "AAPC Fellow" status.
Submitted outlines and research papers are considered by a Fellowship Committee anonymously. Each reviewer uses the same grading rubric to evaluate a research paper, awarding points based on the following criteria:
Introduction – States topic/thesis with clarity to interest the reader quickly
Quality of Research – Cites several reliable, relevant sources appropriately and correctly
Content Knowledge – Uses logical arguments to support thesis, and demonstrates expertise and critical thinking with all examples, diction, etc.
Conclusion – Provides a summary of arguments and thesis
Writing – Offers a logical flow with smooth transitions and exhibits professionalism in being free from spelling or other grammatical errors
Research paper scores are averaged from all reviewers, and applicants whose papers receive an average of 80 percent or higher are accepted as AAPC Fellows. If your application is denied or your research paper does not meet this standard, you will be notified with further details of what areas could be improved, so you may rework your submission and reapply.
How to Maintain Fellowship
To keep Fellowship status, you are expected to maintain AAPC membership and certification, and annually recommit to be an involved and dedicated AAPC leader. This demonstration of leadership could include:
Presenting at AAPC events
Writing thought leadership content for the AAPC Knowledge Center or Healthcare Business Monthly magazine
Engaging positively in AAPC social media
Advocating for industry improvement
Mentoring newer AAPC members
Volunteering for local chapters
Although this is by no means a comprehensive list, nor must leadership activities be AAPC-specific, we will occasionally follow-up with AAPC Fellows to find out what kinds of leadership activities they are performing.
Learn more about the Fellowship Program.
Latest posts by Dave Blackmer, MSC
(see all)