Beyond Coding: Becoming a SME
June 6, 2018
Comments Off

on Beyond Coding: Becoming a SME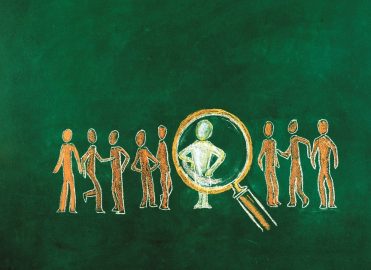 Think outside of the medical coding box to be a subject matter expert.
Being a certified medical coder is an accomplishment. We see from AAPC's 2017 Salary Survey that multiple credentials are in demand and can be very lucrative. Factors such as location, demographics, experience, demand, and specific credentials affect where and how you can use your training. With medical coding credentials, and a diversity of skills, experience, and education, you can work in many types of healthcare facilities and for many types of healthcare providers, as well as venture down avenues such as auditing, compliance, practice and risk management, legal review, and education (for providers, colleagues, and/or students). But what if you want to use your training to work outside of the proverbial box? There is one option that is often overlooked, rarely discussed, unfamiliar, and even unknown to medical coders: being a subject matter expert (SME, pronounced smee).
What Is a SME?
A SME is someone who has knowledge about a specific subject area and knows how to impart that knowledge. They are passionate about their expertise and invest in their learning to stay on the cutting edge. They are an invaluable resource for any company. SMEs fill in gaps by providing practical, relevant information to a project, often on a contractual basis. Business agreements can be short or long term and may also lead to a permanent position.
Opportunities for SMEs in healthcare include:
Board member of healthcare-related companies
Exam writer and item reviewer for healthcare certification companies
Textbook writer, reviewer, and contributor
Instructor/Tutor
Curriculum contributor
Auditor
Training specialist
Analyst
Blogger
Accreditation organizations
Partner with high school healthcare organizations
Healthcare consultant for a law firm
Software vendor consultant
Trade journal contributor
This list is just the tip of the iceberg. A SME can create new concepts by addressing an organization's needs.
Becoming a SME means:
Assessing what you know and what you have to offer; and
Making it available to someone who has a need for that information.
SME Benefits
Being a SME allows you to work independently, be your own boss, create a reputation as an expert in the field, and make connections. Depending on the agreement, you may be able to work full or part time, or seasonally, and work from home, onsite, or travel. A four-year degree is not generally required because you're marketing your experience. To top it all off, the pay can be quite good.
Become a SME
If you would like to do something different with your skills and try something new, consider becoming a SME. There are many websites and references that provide more information about the process. Look to Facebook, LinkedIn, Indeed.com, Monster.com, and Adjunctworld.com. Websites such as Upsideoftalent.com and Upwork.com even employ the services of SMEs.
Besides searching the web, talk to others who are doing this work, and use your coding skills to gain a new opportunity. You have nothing to lose and everything to gain.
How I Became a SME
To shed some additional light on how to become a subject matter expert (SME), I reached out into the Allied Health Community and interviewed several SMEs. This is what they shared:
Linda Vargas, CPC, CPCO, CPMA, CPC-I, CCC, CEMC, AAPC Fellow
My career started as a medical assistant 20 years ago. Since then, I've worked in just about every position imaginable in the healthcare field. I think that has really helped me to gain knowledge in the different areas of healthcare, especially the business side, and to fit together all areas necessary for a successful outcome. I learn something new at each job, and that is what I love about this field.
I've had mentors throughout my career who have helped me. By teaching coding, reviewing curriculum, and even examining billing and documentation for a lawyer, I feel like I am giving back in different ways to those learning coding and, in a way, to patients.
I stay on top of basic coding, and specifically evaluation and management (E/M) coding. I love to research and learn new things. The information is already laid out for me; I just get to play detective and make sure it's accurate and readable. It's hard to call it work when you enjoy doing it so much.
I love the flexibility of my work. I have a full-time position I am married to (and a boss who is very supportive) so I work as a SME in the evenings and on weekends. I like the extra income but, most importantly, I really enjoy the work. It has also allowed me to expand my network far greater than I ever could in my day job.
To become a SME, my advice is to figure out what you love doing, and then incorporate that into your work (and play). Get involved in your local chapter and keep making connections. Most importantly, stay humble — I may be really good at certain things but not everything. I learn the most from the mistakes I make. I always make room in my life to learn, and I appreciate those who help me do that. I am so thankful for my friends in Kansas City and beyond.
Julie Davis, COC, CPC, CPCO, CDEO, CPMA, CRC, CPC-I, AAPC Fellow
I didn't set out to become a SME; I think it happened because I'm curious and always want to know more. I had a wonderful mentor when I started out, and she pushed me to learn and do more, which included holding office in my local chapter and mentoring those who came behind me. She has since passed, but I'm still paying it forward in her honor. I feel strongly about mentoring others to help them achieve goals and dreams. Mentoring strengthens my skills, too.
My main expertise is in rules and regulations. Every area within coding has rules, regulations, and guidelines that must be followed. Being a Certified Professional Medical Auditor (CPMA®) and Certified Professional Compliance Officer (CPCO™) is a natural fit for me because I'm very rule-focused. It seems only natural that I created and managed a team of auditors for last 10 years. I'm now working in risk adjustment and ramping up to earn my Certified Risk Adjustment Coder (CRC™) credential.
The biggest advantage of being a SME is getting to meet so many people. As I have grown in my career, I've been able to mentor more people because of the knowledge and credentials I've acquired.
My advice to someone who wants to become a SME is to learn as much about coding and help as many people, as possible. Get involved in your chapter and other organizations that can help you strengthen your skills. Getting involved helps people get to know who you are. Offer to mentor others because your own skills will grow in the process. If something interests you, go get the certification to expand your own horizons.
Lisa Walker, CPC, CPC-I, CEMC, COC
In 1985, I learned how to work with the insurance companies out of necessity: I was dealing with medical issues with family members. From there, I began assisting others with the same issues. After a few years of doing that, I went to work in a Workers' Compensation office, processing claims for payment. Not long after, I decided I'd rather work in coding and billing in a physician office. I made it a priority to learn everything I could on outpatient medical coding – especially E/M coding.
Being able to assist others with their questions or concerns about coding correctly is the best part of being a SME.
My advice to inspiring SMEs is to constantly research and learn about the area that inspires you most. Read all articles that AAPC and others put out to further your knowledge. Don't be afraid to ask questions if you aren't sure of your own answer. Take constructive criticism; use it as a learning tool, not as something negative.
You can use your knowledge on a blog, for consulting, and/or as a speaker for a seminar or meeting.
Brandi Lippincott
I have experience in the medical field going back 18 years. In 2009, I opened Merit Training Institute, a vocational school. In recent years, I have developed and taught programs that assist out-of-work adults to re-enter the workforce — many times, changing careers. I have worked closely with doctors and medical office professionals to find out what their needs are, and then created programs that get their staff to the next level. In addition, the owner of a medical billing company and I started the Burlington, N.J., local chapter. Working as a volunteer in the chapter since 2014 has allowed me to stay abreast of changes in the field and to continually learn.
As a business owner, being a SME brings credibility to the education that prospective students will receive. The best thing about being a SME is, by far, the knowledge I've gained. Talking to professionals from all over the country, in different employment capacities, has broadened my knowledge base; and it's fun to meet new people and establish long-lasting relationships.
My advice to aspiring SMEs is to never stop learning. Break out of your comfort zone and into your community. Attend your AAPC local chapter meetings. The more you know and can share your knowledge with other professionals, and learn from your peers, the more valuable a SME you'll be.
There are many websites and references about being a SME. Check out Facebook and LinkedIn. Indeed.com, Monster.com, and Adjunctworld.com also have listings. Websites, such as upsideoftalent.com and upwork.com, use the services of SMEs, as well. I encourage you to do something different with your skills and try something new. What do you have to lose?
To find out more about AAPC's 2017 Salary Survey and the factors that weigh into high demand positions, go to our Knowledge Center:
2017 Salary Survey: Right on the Money
2017 Salary Survey infographic
---
Loretta Jarrett-McDonald, BA, MPS, CPC, CPMA, CHI, CBCS, CMAA, CEHRS, NCIS, AAPC Fellow, is the owner of LJM Healthcare Information Mgmt., LLC. Her 26 years' career includes teaching healthcare classes at the post-secondary level, biller and coder, SME, auditor, compliance trainer, AAPC CEU vendor, consultant, book contributor/reviewer, and consumer educator. McDonald is a member of the Nashville/Columbia, Tenn., local chapter.
Latest posts by Guest Contributor
(see all)