False Claims Act 2017 Recoveries May Surprise You
June 6, 2018
Comments Off

on False Claims Act 2017 Recoveries May Surprise You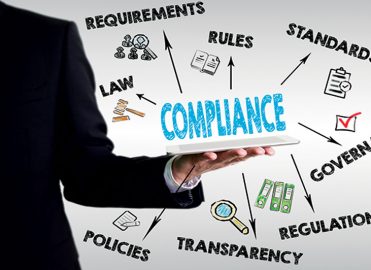 The DOJ has been busy reclaiming billions of federal healthcare dollars.
It's impressive that the U.S. Department of Justice (DOJ) Office of Public Affairs can send out a press release with the headline Justice Department Recovers Over $3.7 Billion From False Claims Act Cases in Fiscal Year 2017. It shows that, last year, the government worked hard to recoup fraud, abuse, and waste of federal dollars.
Get to Know the False Claims Act
To discourage and deter fraud against the government, the False Claims Act (FCA) was passed by Congress to allow investigations and to encourage individual reporting of false or fraudulent claims submitted to the federal government.
A claim under the FCA is a request or demand for money or property — invoices or bills for payment, a request for government benefits, or a fee for services that cost the government money — that is presented to a government employee. A false claim is a claim either completely or partially false or fraudulent.
A person or company can violate the FCA in two ways:
By submitting a claim to the government that is false and which they knew to be false or fraudulent
By making a record or statement that is false, that is material to a submitted claim, which they knew to be false or fraudulent.
A person or company "knew" the claim, record, or statement was false or fraudulent if they:
Had actual knowledge of the falsity of the information;
Acted in deliberate ignorance of the truth or falsity of the information (i.e., deliberately took steps to not find out the information is false); or
Acted in reckless disregard of the truth or falsity of the information.
In other words, the government does not need to prove the person had a specific intent to defraud the government, just that they knew, deliberately ignored, or recklessly disregarded the fact the claim was fraudulent.
The FCA imposes civil liability on any person, company, or entity that submits a false or fraudulent claim to the U.S. government. Anyone found in violation of the FCA must pay a civil penalty of not less than $5,000 and not more than $10,000 for each false claim to the U.S. government, plus treble damages (three times the damages) the U.S. government incurred due to the violation.
The FCA allows the U.S. attorney general, as well as a private individual (a relator) to bring suit on behalf of the government against an entity that submits false claims. When a relator brings a claim through a qui tam action (a whistleblower action), the relator may share in the proceeds of the settlement, usually ranging from 15 to 30 percent, depending on whether the government proceeds with the case or the relator pursues it on their own.
The majority of FCA matters originate from whistleblower actions, which totaled 674 out of 799 actions in fiscal year (FY) 2017 (Oct. 1, 2016 ­ Sept. 30, 2017). These matters accounted for $3.4 out of the $3.7 billion in recoveries. Let that sink in: Approximately 92 percent of recoveries came from claims within an operation by an individual who knew enough about the operation's activities to report it.
The DOJ Focused on Individual Liability in 2017
In 2017, the DOJ began to focus their efforts on enforcing individual FCA liability. This means that corporations are not the only entities to fall under the FCA. The DOJ recovered tens of millions of dollars based on fraud of medical services from doctors and other personnel, and held individual owners and executives of companies liable under the FCA.
Although the 2017 total recovery of $3.7 billion is down from 2016's $4.7 billion, the healthcare industry's portion has risen by roughly 12 percent, as shown in Chart A. Of the FY 2017 recoveries, $2.4 billion involved the healthcare industry ($2.5 billion in 2016), leading to the eighth consecutive year that healthcare fraud settlements and judgments exceeded $2 billion. That means roughly 65 percent of the FCA recoveries in 2017 were from the healthcare industry (53 percent in 2016).
According to the DOJ's press release Justice Department Recovers Over $3.7 Billion From False Claims Act Cases in Fiscal Year 2017, their reasons for its "vigorous pursuit of health care fraud" is to prevent "billions more in losses by deterring others who might otherwise try to cheat the system for their own gain." These fraud recoveries "restore valuable assets to federally funded programs, such as Medicare, Medicaid, and TRICARE," said the DOJ.
Of the $2.4 billion in healthcare recoveries, $900 million came specifically from the drug and medical device industry, down from $1.2 billion in 2016. Other substantial recoveries came from skilled nursing facilities (SNFs) and electronic health record (EHR) software vendors.
You can help your healthcare organization stay in compliance with the FCA by paying attention to what others are doing wrong. Here are the top companies who violated the FCA in 2017 and their reasoning behind it.

1. Mylan, Inc.
The highest paid settlement in the healthcare industry was paid by Mylan, Inc. — $465 million. Mylan is the drug manufacturer of EpiPen. They allegedly underpaid rebates owed to Medicaid by fraudulently classifying EpiPen as a generic drug.
According to the DOJ press release Mylan Agrees to Pay $465 Million to Resolve False Claims Act Liability for Underpaying EpiPen Rebates, "Congress enacted the Medicaid Drug Rebate Program to ensure that Medicaid Programs were not susceptible to price gauging by manufacturers of drugs that were available from only a single source."
This program gave brand name drugs higher rebates and increased their rebates to the extent that the drug passed inflation, while generic drugs were subjected to lower rebates with no inflationary adjustments. By classifying EpiPen as a generic drug, instead of a brand name drug, Mylan was able to hold a fixed rate of 13 percent owed rebates, while increasing the price of the EpiPen by 400 percent between 2010 and 2016.
To resolve the allegations, Mylan paid approximately $231.7 million to the federal government and $213.9 million to state Medicaid programs. This case was brought by a relator who will receive a share of the recovery, totaling approximately $38.7 million.
2. Shire Pharmaceuticals, LLC
Another drug and medical device industry company, Shire Pharmaceuticals, LLC, paid $350 million ($343.9 million in federal recoveries, and $6.1 to state Medicaid programs) to settle Anti-kickback violations – the largest FCA recovery for kickbacks involving a medical device to date. Shire and the company it acquired in 2011, Advanced BioHealing, allegedly rewarded physicians with:
Lavish dinners, drinks, entertainment, and travel;
Medical equipment and supplies;
Unwarranted payments for purported speaking engagements and bogus case studies; and
Cash, credits, and rebates.
These gifts were to induce the use, and in some cases overuse, of its bioengineered human skin substitute.
Claims filed in violation of the Anti-kickback Statute are considered by the DOJ to be false and fraudulent acts that fall under the FCA. The DOJ said in Shire PLC Subsidiaries to Pay $350 Million to Settle False Claims Act Allegations, "Kickbacks by suppliers of healthcare goods and services cast a pall over the integrity of our healthcare system. Patients deserve the unfettered, independent judgment of their healthcare professionals."
The settlement agreement also resolved allegations of marketing the skin substitute for uses not approved by the FDA, making false statements to inflate the price of their product, and causing improper coding claims for their product and services related to it.
3. Life Care Centers of America, Inc.
In the healthcare provider department, a $145 million settlement was paid by Life Care Centers of America, Inc. (and its owner), amounting to the largest civil settlement with a SNF in FCA history. The allegations included causing its facilities to:
Submit false claims for rehabilitation therapy services that were not reasonable, necessary, or skilled;
Institute a corporate-wide policy designed to place their patients in the highest level of Medicare reimbursement regardless of the clinical needs of the patients, resulting in unreasonable and unnecessary therapy to many patients; and
Keep patients longer than necessary to continue billing for rehabilitation therapy.
In response to this settlement, the DOJ stated in the press release Life Care Centers of America Inc. Agrees to Pay $145 Million to Resolve False Claims Act Allegations Relating to the Provision of Medically Unnecessary Rehabilitation Therapy Services, "Billing federal healthcare programs for medically unnecessary rehabilitation services not only undermines the viability of those programs, it exploits our most vulnerable citizens."
This case was brought qui tam by two previous Life Care employees who will share $29 million of settlement proceeds.
4. EClinicalWorks
EClinicalWorks (ECW) — a national EHR software vendor —  and some of its employees paid $155 million in FCA penalties. The government alleges that ECW falsely obtained certification for its EHR software under the Medicare and Medicaid EHR Incentive Programs by concealing the fact that its software did not comply with all the requirements for certification.
The programs offer incentive payments from the U.S. Department of Health and Human Services (HHS) to healthcare providers who attest their EHR technology satisfies applicable HHS criteria and passes certification by an HHS approved entity. The government alleged that instead of programming all the required standardized drug codes into its software, ECW only "hardcoded" the drug codes required for testing. This caused physicians who used ECW's software to unwittingly submit false claims for federal incentive payments.
ECW's allegations also included paying unlawful kickbacks to certain customers in exchange for promoting its product. This case was filed qui tam by a software technician formerly employed by the New York City Division of Health Care Access and Improvement, who will receive $30 million of settlement proceeds.
For information on compliance transparency in federal healthcare programs, read the blog "Compliance Portal Makes Transparency a Priority" in AAPC's Knowledge Center. For training on how to be a compliance officer go to the Certified Professional Compliance Officer (CPCO™) web page on the AAPC website.
What This Means for You
Your healthcare organization must make compliance efforts and put programs in place to ensure you or your employees are not violating the FCA. The DOJ is cracking down more each year, and the companies who stay out of the spotlight will be the companies with employees who read, are informed, and learn from other company's mistakes. Owners, executives, and even individual employees are not be shielded by the corporate veil if found to be at fault.
---
Robert A. Pelaia, Esq., CPC, CPCO, is deputy general counsel at the University of South Florida in Tampa, Fla. He is certified as a Healthcare Law Specialist by the Florida Bar Board of Legal Specialization and Education, serves on AAPC's Legal Advisory Board, and was a 2011-2013 AAPC National Advisory Board member. Pelaia is a member of the Tampa, Fla., local chapter.
Amanda L. Govin, BS, attends Stetson University College of Law. She is an associate on the Stetson Law Review and a J.D. degree candidate, graduating in May 2019. Govin holds a Bachelor of Science degree in Legal Studies from the University of Central Florida.
Resources
HealthCareCounsel, Jacques Smith, Randall Brater, Michael Dearington, "DOJ Reports $3.7 Billion in False Claims Act Recoveries in FY 2017," (Jan. 8, 2018): www.healthcarecounselblog.com/articles/doj-reports-37-billion-false-claims-act-recoveries-fy-2017.
DOJ, Office of Public Affairs, "Justice Department Recovers Over $4.7 Billion From False Claims Act Cases in Fiscal Year 2016" (Dec. 14, 2016): www.justice.gov/opa/pr/justice-department-recovers-over-47-billion-false-claims-act-cases-fiscal-year-2016
DOJ, Office of Public Affairs, "Justice Department Recovers Over $3.7 Billion From False Claims Act Cases in Fiscal Year 2017" (Dec. 21, 2017): www.justice.gov/opa/pr/justice-department-recovers-over-37-billion-false-claims-act-cases-fiscal-year-2017
The False Claims Act — Elements of a False Claims Act violation, Defending Corp. & Indiv. in Gov. Invest. § 12:17
James W. Adams, Proof of Violation Under the False Claims Act, 78 Am Jur. Proof of Facts 3d 357 (published in 2004; updated February 2018).
31 U.S.C.A. § 3729 (West)
DOJ, Office of Public Affairs, "Mylan Agrees to Pay $465 Million to Resolve False Claims Act Liability for Underpaying EpiPen Rebates" (Aug. 17, 2017: www.justice.gov/opa/pr/mylan-agrees-pay-465-million-resolve-false-claims-act-liability-underpaying-epipen-rebates
DOJ, Office of Public Affairs, "Shire PLC Subsidiaries to Pay $350 Million to Settle False Claims Act Allegations" (Jan. 11, 2017): www.justice.gov/opa/pr/shire-plc-subsidiaries-pay-350-million-settle-false-claims-act-allegations
DOJ, Office of Public Affairs, "Life Care Centers of America Inc. Agrees to Pay $145 Million to Resolve False Claims Act Allegations Relating to the Provision of Medically Unnecessary Rehabilitation Therapy Services" (Oct. 24, 2016): www.justice.gov/opa/pr/life-care-centers-america-inc-agrees-pay-145-million-resolve-false-claims-act-allegations
DOJ, Office of Public Affairs, "Electronic Health Records Vendor to Pay $155 Million to Settle False Claims Act Allegations" (May 31, 2017): www.justice.gov/opa/pr/electronic-health-records-vendor-pay-155-million-settle-false-claims-act-allegations
Latest posts by Guest Contributor
(see all)