Refresh Your Understanding of Basic Health Insurances
June 7, 2018
Comments Off

on Refresh Your Understanding of Basic Health Insurances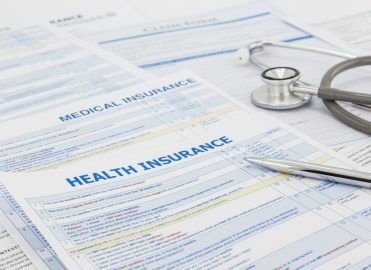 Better equip yourself to answer patient questions and secure patient cost-sharing.
Nothing stays the same for long in this industry, so even if you are a seasoned healthcare business professional, you may not know all types of insurances and plans available, and how they work. A quick review will assist you in correctly coding, billing, and quoting benefits to your patients.
Fundamental Types of Insurance
There are three basic types of insurances, each of which may be used in unique circumstances for coverage of healthcare services:
Private insurance is the most common form of insurance. These plans are purchased by an individual or employer on behalf of their employees to cover routine, preventative, and sick treatments.
Workers' compensation insurance is purchased by an employer to cover healthcare expenses if an employee is injured on the job.
No fault insurance is included in an automobile insurance policy to cover healthcare costs related to a motor vehicle accident.
Workers' Compensation and No Fault Insurance
The availability of no fault and workers' compensation insurances varies by state. Most insurance plans require a monthly premium. Payment amounts often vary from plan to plan and state to state.
Patients file an injury claim to seek coverage from workers' compensation or no fault insurance.
In the case of workers' compensation, the patient files an injury report with their employer.
In the case of no fault insurance, the patient contacts their automobile insurance carrier to file an accident report.
In both cases, coverage for healthcare services is limited to the body parts with accepted conditions under the injury claim.
Workers' compensation or no fault insurance is considered the primary payer for conditions established on the claim. Most states require providers to accept a workers' compensation or no fault carrier's reimbursement as payment in full for medical expenditures. There are exceptions based on policy maximums, case settlements, and automobile insurance deductibles.
Medicare, Medicaid, and More
Conditions not related to a work or motor vehicle accident should be submitted to the patient's private insurance for reimbursement. There are five subtypes of private insurance.
Medicare and/or Medicare Advantage plans
Medicaid and/or Medicaid Managed Care (MMC) plans
Military health insurance plans
Health exchange plans
Employer-sponsored plans
Medicare
According to the U.S. Department of Health & Human Services (HHS), "Generally, Medicare is available for people age 65 or older, younger people with disabilities and people with End Stage Renal Disease (permanent kidney failure requiring dialysis or transplant)."
There are four parts to the Medicare program:
Part A offers coverage for facility services.
Part B offers coverage for physician services.
Part C is sometimes referred to as Medicare Advantage.
Part D offers coverage for prescription medicines.
Medicare is a federally-funded program managed by regional Medicare Administrative Contractors (MACs). A detailed list of MAC carriers, by state, can be found on the Centers for Medicare & Medicaid Services (CMS) website.
MACs are private companies who administer Medicare benefits and process claims for health services rendered to Medicare patients by participating physicians who practice within the MAC's jurisdiction. Parts A, B, and D have patient cost shares, depending on services received. Patients pay a monthly premium for Part B and Part D coverage. Part A has no monthly premium for patients and their spouses when one of them has contributed to Medicare through payroll taxes for a minimum of 10 years. Detailed patient premiums and cost shares can be found on the Medicare.gov website.
A patient who is Medicare eligible also has the option to enroll in a Medicare replacement plan, sometimes referred to as Medicare Part C or Medicare Advantage plans. Medicare Advantage plans are offered by private health insurance companies as a replacement to Medicare for patients who are Medicare eligible. If a patient chooses a Medicare Advantage plan, the private insurance assumes responsibility for benefits and claims administration, as well as collecting monthly premiums.
Medicaid
Medicaid offers healthcare coverage for a financially under served population. Each state has maximum income levels that patients cannot exceed to qualify for Medicaid. Medicaid programs are managed by the state in which the patient resides.
Patients who qualify for Medicaid also have the option to elect a Medicaid replacement plan, sometimes referred to as an MMC. In that case, the patient chooses a private insurance company to replace Medicaid as the administrator of their benefits and to process their claims. Most Medicaid and MMC plans have no patient cost share or monthly premiums.
Military Insurance
There are four healthcare options available to the U.S. military. The options available to each soldier and their family depend on several factors, including active duty status, whether the soldier was injured during service, and the relation of patient to the soldier.
TRICARE is the most common insurance for those who serve or have served and their families. This Department of Defense program is similar to Medicare in that it is regionally managed.
TRICARE for Life is available for active or retired military and their spouses who are enrolled in Medicare Part A and Part B to cover all or part of their Medicare cost shares.
Veterans Choice Program (VCP) is available to soldiers who are eligible for Veterans Affairs (VA) benefits. Benefits and claims are administered by the VA system at the federal level. VCP was created to allow patients, who were previously only eligible to receive services from the VA hospital, to seek coverage from private physicians outside the VA program. These services must be authorized by VA caseworkers. There is no patient cost share.
Civilian Health and Medical Program of the Department of Veterans Affairs (CHAMPVA) is for family members of a disabled or deceased veteran who are not eligible for TRICARE.
Health Insurance Exchanges
Health insurance exchanges were created by the Affordable Care Act (ACA). They are essentially a marketplace where patients can purchase a healthcare policy. There are statewide marketplaces and a federal marketplace. Patients can go to HealthCare.gov to be guided to the appropriate marketplace for their state. Small employer groups (those with fewer than 100 employees) are eligible to sign up employees through the health exchange. Patients who do not qualify for another type of private insurance can also purchase a policy through the marketplace.
Exchange plans are tiered. They offer three levels of coverage: gold, silver, and bronze. The patient's premiums depend on the tier of coverage selected and the patient's income as reported on federal taxes. Patient cost sharing also is determined by the tier of coverage selected. Gold plans have the lowest patient cost sharing but the highest monthly premiums. Bronze plans have lower monthly premiums but higher patient cost sharing. Patients choose the financial option that works best for their specific circumstances. These plans are administered by private insurance companies. The ACA laid out specific details on what services these plans must cover. All exchange plans must follow the same rules of coverage regardless of whether the coverage was obtained through the state or federal marketplace.
Employer-sponsored Plans
Employer-sponsored plans are the final option available for healthcare insurance. These were once the mainstay of the private health insurance market but are becoming increasingly rare. The employer customizes a health insurance policy with the insurance company. The employer can purchase additional coverage for treatments, such as in vitro fertilization, or can refuse coverage of certain treatments such as contraception. These are called policy riders. The monthly premiums are determined by the options the employer selects. Most employers require the employee to contribute a portion of the monthly premium. The plan is administered by the insurance company based on the coverage options selected by the employer, but the employer does not have access to HIPAA-protected information about their employees.
Private Health Insurance Plans
Almost all private health insurance plans have patient cost sharing. The different types of patient cost shares are copays, deductibles, and coinsurance.
Copays are a set dollar amount due every time the patient receives a specific service. The most common type of copays are for office visits. Many insurances have different copays for primary care versus specialist office visits. Insurances also may apply copays to ancillary services such as X-rays or laboratory work. The copay amount is applied to the claim before the insurance makes payment, but the insurance pays the allowance above the copay amount. If the copay amount is greater than the visit allowance, the entire allowance is applied to patient responsibility as a copay. Most insurance contracts allow the provider to collect the copay before billing insurance.
Deductibles are very similar to copays in that the insurance will not make any payment until the deductible has been met. Deductibles are usually much greater dollar amounts than copays. Typically, it takes many claims to meet the deductible before insurance will make payments on claims. Deductible amounts vary by policy. Most insurance contracts allow the provider to collect a deposit on the deductible before billing insurance. After the deductible is met, most insurance policies will process with coinsurance.
Coinsurance is when the insurance and patient each pay a percentage of the insurance allowance for services. Coinsurance rates vary by policy, but the most common is 80/20. In this model, the insurance pays 80 percent of the allowance for the service, while the patient is responsible for 20 percent of the allowance. Most insurance contracts do not allow for coinsurance to be collected prior to billing insurance. Accurate coinsurance is very hard to predict because fee schedules are always changing, and payable services are not definitive until the claim has been processed by the insurance company.
Most insurance policies also have an out-of-pocket maximum. This is the maximum amount of cost sharing the patient pays before the insurance assumes 100 percent payment for remaining healthcare services. Deductibles, coinsurance, and out-of-pocket maximums usually reset annually, so it's important for the patient to know when their policy renews.
The options for medical coverage have increased significantly in the last 20 years, and plans are now more customized to individuals. It's beneficial for every healthcare administrator to have a basic understanding of the different types of insurance, who is eligible for certain insurance, how these plans answer patient questions, and how to assist providers in maximizing reimbursement for their services.
---
Elizabeth Redman, CPC, COSC, is billing department manager for Buffalo Orthopaedics Group, LLP in Buffalo, N.Y. She has 20 years' experience in healthcare administration, 14 of those years in physician accounts receivables. Redman has worked for many different specialties including, orthopedics, cardiology, obstetrics/gynecology, infertility, radiology, and pediatrics. She is a member of the Buffalo, N.Y., local chapter.
---
Resources
CMS, MACs by state: www.cms.gov/Medicare/Medicare-Contracting/Medicare-Administrative-Contractors/Downloads/MACs-by-State-October-2017_Edited-03012018.pdf
HealthCare.gov
Medicaid.gov, Eligibility: www.medicaid.gov/medicaid/eligibility/index.html
Medicare.gov, Medicare 2018 Costs at a Glance: www.medicare.gov/your-medicare-costs/costs-at-a-glance/costs-at-glance.html#collapse-4811
TRICARE, Eligibility: https://tricare.mil/Plans/Eligibility
HHS, Who Is Eligible for Medicare? www.hhs.gov/answers/medicare-and-medicaid/who-is-elibible-for-medicare/index.html
U.S. Department of Veterans Affairs, Veterans Choice Program (VCP): www.va.gov/opa/choiceact/
U.S. Department of Veterans Affairs, Frequently Asked Questions About CHAMPVA: www.va.gov/COMMUNITYCARE/programs/dependents/champva/CHAMPVA_faq.asp
Latest posts by J Rosdeutscher
(see all)