Reach Milestones with Continuing Education after Certification
In Coding
June 7, 2018
Comments Off

on Reach Milestones with Continuing Education after Certification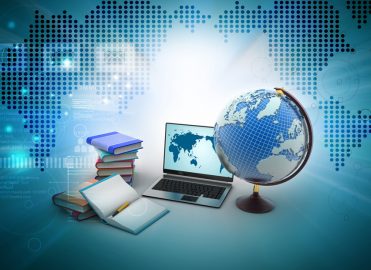 Self-education from reliable sources enhances your value to employers and gives you a sense of self-worth.
We can never say we're done learning because:We work hard to earn professional certifications, but certifications are not an end goal; rather, they are a milepost along the road of continuing education.
Every year, diagnosis codes, procedure codes, and HCPCS Level II codes are either added, deleted, or revised.
National Coverage Determinations (NCDs) and Local Coverage Determinations (LCDs) are living documents.
New legislation is constantly being passed that affects the healthcare industry. In 2015, for example, the Medicare Access and CHIP Reauthorization Act (MACRA) changed the way physicians are paid for Medicare Part B services and restructured quality reporting programs.
The Office of Inspector General and Medicare contractors keep telling us what we're doing wrong. Reports show that most errors are due to our lack of education or failure to keep up with the changes in coding, documentation guidelines, and regulations.
For these reasons (and others), it's the responsibility of every coder, auditor, health information management (HIM) director, and clinical documentation improvement (CDI) specialist to continually educate themselves and work on their professional development. This about more than just attending meetings, conferences, and webinars to earn continuing education units (CEUs). It's about the responsibility to accurately code, report, and review records. And it's about maintaining compliance while keeping your office or organization afloat financially.
Explore Education and Career
Development Opportunities
There are many resources you can call on to expand your education and keep your professional knowledge up to date. Often, certified professionals rely on their employers to provide education. When that isn't feasible due to budget restraints, it's important for coders and CDI professionals to self-educate. The same goes for HIM and revenue cycle professionals. Luckily, there are many low- or no-cost ways to learn, earn CEUs, and develop yourself professionally.
AAPC's member magazine, Healthcare Business Monthly, is a great place to start. As a bonus, it includes an online Test Yourself quiz that you can take to earn one FREE CEU each month.  Access Healthcare Business Monthly and Test Yourself on our website.
AAPC local chapters have monthly meetings where you can learn while you earn CEUs. The meetings are usually FREE to attend (depending on if food is offered) and host a wide range of education from providers and experts in the field. You can locate your nearest chapter on our website.
AAPC also offers FREE "Member-only Quarterly Webinars," where you can earn one CEU for each webinar you watch. Access these free webinars by logging into your AAPC account.
If you enjoy a particular specialty or area of healthcare business, consider earning an AAPC specialty certification to demonstrate your proficiency in that field. You can find more information about specialty certifications on the AAPC website.
Expand Your Horizons
AAPC isn't your only resource, of course, and there's nothing wrong with getting a second opinion.
The American Hospital Association (AHA), for example, offers webinars for as little as $10 to $20 per person. Often, these webinars are regarding Coding Clinic updates, ICD-10-CM/PCS changes, and CDI information.
Another great and often under-used educational tool is "grouper" software. Many of these include guidance from code books, official guidelines, and access to Coding Clinic. The software can alert you to potential unbundling of codes done by ancillary chargemasters, as well as minor procedures considered to have inherent evaluation and management (E/M) components. The software can then direct you to the National Correct Coding Initiative (NCCI) manual, which is a great reference tool to explain, for example, the logic behind why you shouldn't report certain procedures together. The NCCI manual also gives clinical examples of when it is appropriate to report specific codes together.
Lastly, don't forget about Medicare administrative contractors (MAC). which gives timely guidance on their websites. MACs generally provide specific guidance as to how they determine E/M levels, for example, and provide links to their LCDs regarding procedures and ancillary testing. This is great information to have at your fingertips, especially when a change is made regarding E/M codes, procedure coding, or medical necessity.
Uphold a Higher Standard
Ultimately, it's each certified professional's responsibility to maintain updated knowledge and obtain continued education. We agreed when we became certified professionals to adhere to a standard of ethics. Complacency in continuing education puts everyone at risk. Compliance requires us to stay updated on the most current and accurate information that pertains to our jobs. I hope you take advantage of the many opportunities and resources available to you so you may reach your next mile marker.
---
Janine M. Duclos, CPMA, CCS-P, is an educator/auditor for Huggins Hospital in Wolfeboro, N.H., where she has been employed for 16 years. She educates providers regarding documentation opportunities as well coders in her organization. Duclos is a member of the Seacoast-Dover, N.H., local chapter. She can be reached at jduclos@hugginshospital.org.
Latest posts by Guest Contributor
(see all)