How Do I Code when an Anesthesiologist Performs TEE?
In Coding
June 7, 2018
Comments Off

on How Do I Code when an Anesthesiologist Performs TEE?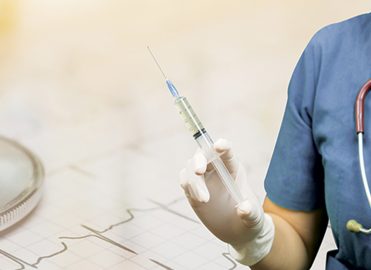 What is proper coding if an anesthesiologist performs perioperative transesophageal echocardiography (TEE), 93355? Per the National Correct Coding Initiative (NCCI), TEE is bundled to the primary anesthesia service (00560), which results in non-payment of the TEE when reporting both services.
The short answer is, in the scenario described, compliant coding is 00560 Anesthesia for procedures on heart, pericardial sac, and great vessels of chest; without pump oxygenator. The anesthesiologist cannot receive separate reimbursement for the perioperative TEE, as described, using 93355 Echocardiography, transesophageal (TEE) for guidance of a transcatheter intracardiac or great vessel(s) structural intervention(s) (eg, TAVR, transcatheter pulmonary valve replacement, mitral valve repair, paravalvular regurgitation repair, left atrial appendage occlusion/closure, ventricular septal defect closure) (peri- and intra-procedural), real-time image acquisition and documentation, guidance with quantitative measurements, probe manipulation, interpretation, and report, including diagnostic transesophageal echocardiography and, when performed, administration of ultrasound contrast, Doppler, color flow, and 3D.
To explain further: The American Society of Anesthesiologists (ASA) takes the position that perioperative TEE should be reimbursed separately, when medically necessary and furnished by a properly trained and experienced provider. The ASA's "Statement on Transesophageal Echocardiography" lays out its case and recommends specific coding. In summary, it explains:
A number of patients with cardiovascular disease undergoing anesthesia for various surgical procedures require precise cardiovascular assessment and prompt treatment of physiologic changes that occur in the perioperative period. Sophisticated instruments, such as transesophageal echocardiography (TEE), can provide specific information about cardiovascular function and physiologic and anatomic changes that is not available from routine monitors utilized in the operating room.
The indication for TEE is generally based on the individual patient's condition rather than the specific surgical procedure. Select patients need echocardiography due to underlying structural (congenital), functional (valvular disease, cardiomyopathy) or ischemic (atherosclerotic) cardiovascular disease. …
Because the use of TEE is dependent on the patient's underlying clinical condition, not the specific surgical procedure that the patient is undergoing, neither the work value nor practice expense of TEE services has been considered when developing the base unit values for anesthesia services in which TEE may be used. …
If the TEE is performed for diagnostic purposes by the same anesthesiologist who is providing anesthesia for a separate procedure, modifier 59 should be appended to the TEE code to note that it is distinct and independent from the anesthesia service. If the anesthesiologist does not own the TEE equipment, s/he reports only the professional component of the TEE service and should append modifier 26 (Professional Component) to the TEE code, along with modifier 59.
Despite the ASA's recommendations, there is no compliant way to separately report 93355 with 00560. NCCI not only bundles 93355 into 00560, it assigns the edit a modifier indicator of "0," which means the two codes cannot be billed together under any circumstances (e.g., even if a modifier is appended).
At this time, the only possibility for a (future) remedy is continued advocacy. The ASA acknowledges, "Unfortunately, NCCI edits pairing anesthesia services with transesophageal echocardiography (TEE) as described by CPT Code 93355 have not been revised. … ASA will continue to encourage CMS to revise these edits to allow for separate reporting of code 93355 when performed by the physician anesthesiologist providing anesthesia care for the underlying surgical procedure."
If this issue affects you, the ASA's statement is worth reading in full.
---
Resource
ASA, "Statement on Transesophageal Echocardiography," amended Oct. 28, 2015:
www.asecho.org/files/Guidelines/BasicTEE.pdf
Latest posts by John Verhovshek
(see all)