DMEPOS Fee Schedule Updates Effective June 1
In Billing
June 11, 2018
Comments Off

on DMEPOS Fee Schedule Updates Effective June 1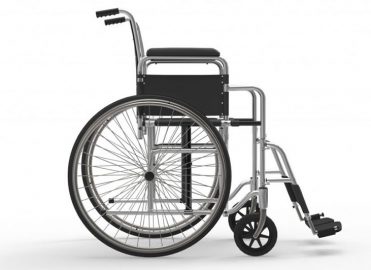 Suppliers should be aware of a recent increase to the fee schedule amounts for durable medical equipment (DME) furnished between June 1, 2018, through Dec. 31, 2018, in rural areas and non-contiguous areas (Alaska, Hawaii, and United States territories) not subject to a Competitive Bidding Program (CBP).
Rural and Blended Fees
This change requires new 2018 rural and non-contiguous fee schedules be calculated for HCPCS Level II codes for certain DME and Parenteral and Enteral Nutrition (PEN) adjusted using competitive bidding information, effective June 1, 2018.
The new rural and non-contiguous fee schedule amounts are based on a blend of 50 percent of the adjusted fee schedule amount and 50 percent of the unadjusted fee schedule amounts. For areas other than rural or non-continuous areas, the fee schedules for DME and PEN codes with adjusted fee schedule amounts will continue to be based on 100 percent of the adjusted fee schedule amounts from June 1, 2018, through Dec. 31, 2018.
Beginning June 1, 2018, in cases where accessories included in the 2008 CBP are furnished for use with base equipment that was not included in the 2008 CBP (for example, manual wheelchairs, canes, and aspirators), for beneficiaries residing in rural or non-contiguous, non-competitive bid areas, suppliers should append modifier KE Bid Under Round One of the DMEPOS Competitive Bidding Program for use with Non- Competitive Bid Base Equipment to the HCPCS Level II code for the accessory.
Modifier KE is a pricing modifier that suppliers must use to identify when the same accessory HCPCS Level II code can be furnished in multiple competitive and non-competitive bidding product categories. For example, HCPCS Level II code E0981 Wheelchair Accessory, Seat Upholstery, Replacement Only, Each can be used with both competitively bid standard and complex rehabilitative power wheelchairs (K0813 thru K0829 and K0835 thru K0864), as well as with non-competitively bid manual wheelchairs (K0001 thru K0009) or a miscellaneous power wheelchair (K0898).
The non-rural fees for these KE codes will be populated with zeros on the fee schedule file since KE is not a valid option for areas without blended fees.
The July 2018 DMEPOS fee schedule fiscal intermediary file will incorporate the 50/50 blend rural and non-contiguous fees with a June 1, 2018, effective date. As part of the July 2018 DMEPOS fee schedule file update, Home Health and Hospice (HHH) Medicare Administrative Contractors (MACs) will adjust any impacted 50/50 blend claims processed for dates of service between June 1, 2018 and June 30, 2018, that are brought to their attention by the supplier.
Fee Schedule Update for Q0477
The fee schedules for HCPCS Level II code Q0477 Power Module Patient Cable for Use with Electric or Electric/Pneumatic Ventricular Assist Device, Replacement Only are revised and effective for dates of service on or after Jan. 1, 2018. If you resubmit impacted claims, MACs will adjust previously processed claims for code Q0477 with dates of service on or after Jan. 1, 2018.
Read MLN Matters article MM10707 for complete details.
---
Sources:
MLN Matters MM10707
MLN Matters M6270
CMS-1687-IFC; "Transitional 50/50 Blended Rates to Provide Relief in Rural Areas and Non-Contiguous Areas"
Latest posts by Renee Dustman
(see all)