ICD-10-CM Codes Released for Fiscal Year 2019
In Coding
June 12, 2018
Comments Off

on ICD-10-CM Codes Released for Fiscal Year 2019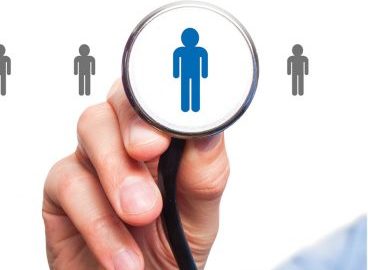 The ICD-10-CM code set for 2019 includes 279 additions, 51 deletions, and 143 revised codes —for a grand total of 71,932 codes, compared to this year's 71,701 codes (an additional 228 codes).
Codes Get Even More Specific
Most of the changes, which go into effect October 1, provide more specificity than in existing codes. For example, most of the deleted codes are replaced with multiple new codes to specify not just laterality but location, as well.
Example:
Delete: C4311  Malignant melanoma of right eyelid, including canthus
Add: C43111 Malignant melanoma of right upper eyelid, including canthus
Add: C43112 Malignant melanoma of right lower eyelid, including canthus
Delete: C4312  Malignant melanoma of left eyelid, including canthus
Add: C43121 Malignant melanoma of left upper eyelid, including canthus
Add: C43122 Malignant melanoma of left lower eyelid, including canthus
(emphasis added)
This running theme will render bilateral modifiers unnecessary.
Not all the code changes are to reference laterality. Some deleted are replaced by more specific descriptors.
Example:
Delete: K3589  Other acute appendicitis
Add: K35890 Other acute appendicitis without perforation or gangrene
Add: K35891  Other acute appendicitis without perforation, with gangrene
There are a surprising number of new codes in Chapter 7: Diseases of the Eye and Adnexa and Chapter 19: Injury Poisoning, and Certain Other Consequences of External Causes.
New Code Books are Coming
We can't wait to explore all the code changes and share further insight as to the effect these changes will have on diagnosis coding in just a few months.
Thanks to your feedback, our code books just get better and better every year. Here are some of the things you can look forward to in AAPC's 2019 code books:
2019 Official Guidelines. We're moving the 2019 guidelines to the front of our books for easy access to the latest information.
Quick View Flow Charts in the 2019 Official Guidelines for ICD-10-CM
2019 codes, conventions, guidelines, and indices
Tabs for all of our code books. The use of tabs has been proven to facilitate the look-up process.
New chapters to help you fully use your code books for the following:
Exam preparation
Risk adjustment
MACRA guidance
Exclusive, enhanced online support
Definitions for tough terms in ICD-10-CM
Stay tuned to AAPC's Knowledge Center for all the details on the upcoming changes to ICD-10.
Latest posts by Renee Dustman
(see all)