3 New CPT Codes for Remote Monitoring
By Brad Ericson
In CMS
June 12, 2018
Comments Off

on 3 New CPT Codes for Remote Monitoring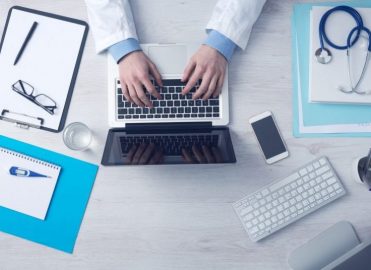 Fifty professional societies and healthcare providers wrote a letter to Seema Verma, the secretary of the Centers for Medicare & Medicaid Services (CMS) asking that the agency reimburse three new CPT codes for remote monitoring.
Remote Monitoring More than 99091
While expressing their gratitude that the 2018 Medicare Physician Fee Schedule includes 99091 Physician/healthcare professional collection and interpretation of physiologic data stored/transmitted by patient/caregiver, the groups said they "believe CMS must continue the commitment carefully articulated in the 2018 PFS Final Rule: to consider new digital health CPT codes created by the American Medical Association CPT Editorial Panel. We stand in agreement with CMS that RM are paid under the same conditions as in-person physician services and can be a significant part of ongoing medical care."
The group asserts a growing body of evidence demonstrates that connected health technologies such as "telehealth," "mHealth," "store and forward," "remote patient monitoring," and other modalities improve patient care, reduce hospitalizations, help avoid complications, improve patient engagement (particularly for the chronically ill), and increase efficiency. The tools include patient-generated health data (PGHD) range from wireless health products, mobile medical devices, telehealth and preventive services, clinical decision support, chronic care management, and cloud-based patient portals.
Three New CPT Codes for Remote Monitoring
In September, the CPT Editorial Panel approved new remote monitoring codes to more accurately report remote patient monitoring. The group requests these three codes be reimbursed in addition to 99091:
990X0: Remote monitoring of physiologic parameter(s) (eg, weight, blood pressure, pulse oximetry, respiratory flow rate), initial; set-up and patient education on use of equipment
990X1: device(s) supply with daily recording(s) or programmed alert(s) transmission, each 30 days
994X9: Remote physiologic monitoring treatment management services, 20 minutes or more of clinical staff/physician/other qualified healthcare professional time in a calendar month requiring interactive communication with the patient/caregiver during the month
The group argues the RVS Update Committee (RUC) has already reviewed these codes and set reimbursement rates for them, the group argues, and requests reimbursement in the 2019 coding year.
Latest posts by Brad Ericson
(see all)