CEU Verification Just Got Easier
By Brad Ericson
June 15, 2018
Comments Off

on CEU Verification Just Got Easier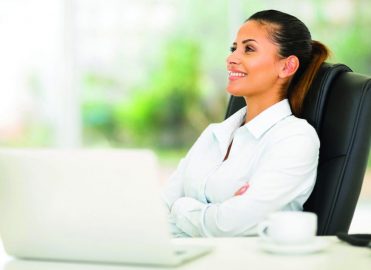 If you're one of the 25 percent of AAPC credentialed members randomly chosen for CEU verification, you won't have to dig for those CEU certificates every two years thanks to a new tool where you can upload your certificate directly into your CEU tracker.
Verification Without Worry
Jamie Johns, manager of AAPC's CEU department, said this will make it much easier for members chosen for verification. "The member can upload proof for each CEU, then they won't have to submit anything additional unless notified," she said.
Cutting the paperwork for verification, members can scan and upload paper certificates or upload PDF certificates, which are becoming more common, as they finish their CEUs, she explained. This effectively does away with that file or stack of CEUs that needs to be tracked.
Verification Without Fuss
Members won't be notified of verification until it has been performed. Any additional certificates needed will be requested by the CEU team, which means most members chosen for verification won't realize it has happened.
An instructional video will be posted on the AAPC website, and Customer Service Representatives can help talk first-timers through the process.
Here are some more bits of information that will help you:
AAPC accepts unaltered copies of the original PDF certificate. You will need to submit supporting documents ONLY if you are asked to.
If you are randomly selected to submit your supporting CEU documentation please note that all certificates of approval must contain the index number (pre-approved by AAPC), name of sponsoring organization, title of program attended, number of CEUs approved, and date of program.
You can view a list of items submitted online in your CEU Tracker under the Previously Submitted tab. Click Details next to the most recent submission.
It is not required to submit proof of AAPC education that is automatically entered into your CEU Tracker. These items will be listed in blue and are linked to the certificates.
Members selected before roll-out of the new tool will have to follow the old rules.
Latest posts by Brad Ericson
(see all)
No Responses to "CEU Verification Just Got Easier"