You Just Graduated High School. Now What?
In Audit
June 15, 2018
Comments Off

on You Just Graduated High School. Now What?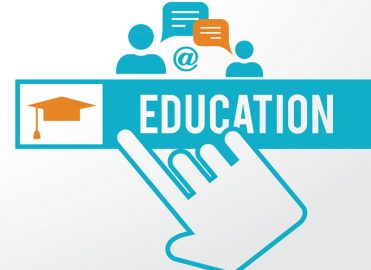 Consider a career as a healthcare business professional.
The hoopla of graduating high school is over, and now everyone is asking you, "What are you going to do next?" You might give the obligatory response, "Go to college," because that's what everyone expects. But is that the right answer?
Learn a Trade that Pays
Unless you have a career in mind that requires a specific degree, you might be better off learning a trade. Trade skills are generally more affordable to learn — in fact, you can often earn while you learn. Skilled trades people are in high demand and merit competitive wages compared to those with college degrees. Best of all, you won't accrue tuition debt that takes decades to repay.
There are many trades out there; the one you pursue depends on your interests. If you like being outdoors and working with your hands, perhaps you are a carpenter in the making. But if you are detail oriented, don't mind sitting for lengths of time, and find the medical profession fascinating, you just might have what it takes to be a medical coder or other healthcare business professional.
The article "The Best personality Traits for a Medical Coding Career" has more information to help you determine if medical coding is a good fit for you.
Discover the Business of Healthcare
When someone says they work in healthcare, most people immediately think of doctors, nurses, etc. People tend to forget that the medical profession requires office personnel to run the day-to-day business, such as scheduling, filing, coding, billing, auditing, etc. — perhaps because most are behind-the-scenes positions.
Healthcare business professionals include:
Medical coders
Medical billers
Practice managers
Auditors
Compliance managers
Clinical documentation experts
These are generally not entry-level jobs. You will need a level of training, proof of knowledge, and some experience to get your foot in the door.
Certification is Your Proof
AAPC provides training and certifications that encompass the entire business side of healthcare, including medical coding, billing, auditing, clinical documentation, compliance, and practice management.
AAPC core certifications include:
CPC®– Become a medical coder by earning your Certified Professional Coder (CPC®) credential. Review and assign accurate medical codes for diagnoses, procedures, services and supplies provided by healthcare professionals in the outpatient or inpatient setting. CPCs reported earning an average $54,000, annually, according to AAPC's 2017 Salary Survey.
COC™ – The Certified Outpatient Coder (COC™) assigns medical codes for diagnoses, procedures and services performed in the outpatient setting (hospital emergency departments, outpatient clinics, ambulatory surgical centers, etc.). COCs reported earning an average $60,000, annually, according to AAPC's 2017 Salary Survey.
CIC™ – The Certified Inpatient Coder (CIC™) works in a hospital setting and abstracts information from the medical record for diagnosis and procedural coding. CICs make an average $50,000, annually, according to AAPC's 2017 Salary Survey.
CRC™ – The Certified Risk Adjustment Coder (CRC™) reads medical charts and assigns correct diagnosis codes in compliance with risk adjustment models used to balance the cost of insuring chronically ill patients among all payers. CRCs make an average $62,000, annually, according to AAPC's 2017 Salary Survey.
Use AAPC's Salary Survey Calculator to see what healthcare business professionals are earning based on where they live, their job responsibilities, the healthcare setting in which they work, and their certification(s).
Compare the Costs
For less than an associate degree at a two-year community college, you can learn a trade and get to work in less than six months.
CPC Complete Training plus Hands-on Experience: $2,485*
Includes:
CPC Preparation Course
CPC Online Practice Exams
CPC Exam Review
CPC Exam (unlimited)
Practicode CPC-A Practicum
AAPC Student Membership
(*Price subject to change.)
In 2017-18, the average published tuition and fee price at a public two-year community college is $3,570, according to the article "Trends in Higher Education" by The College Board.
Get a Job
This line of work can take you places you never imagined. Coders become managers. Billers become auditors. There are endless opportunities, when you have the right credentials.
Read one person's story about how he became a medical coder: "You'll Never Believe How I Became a Medical Coder."
Also read "Unlock the Full Potential of a Medical Coder."
AAPC not only trains and certifies members for employment, but also helps members find jobs.
Career Enhancement Opportunities:
Join the Family
Most notably, AAPC membership brings you into the fold of a tight-knitted family of career-minded professionals. Beyond our training, we work together, we help each other, and we lift each other up. Indeed, it's a great way to earn a living.
#IAmAAPC

Latest posts by Renee Dustman
(see all)