Venipuncture Coding: 3 Rules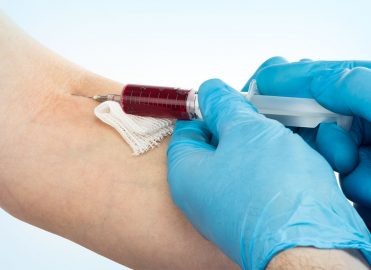 Venipuncture coding is easy, but there are three rules to follow:
1. Select the right code. Venipuncture coding is described using CPT® 36415 Collection of venous blood by venipuncture.
2. Don't append modifier 63. Modifier 63 describes a procedure performed on infant less than 4 kg. CPT® instructs us that that use of modifier 63 with 36415 is inappropriate.
3. Report a singleof 36415, per episode of care, regardless of how many times venipuncture is performed. This instructions comes from the 2018 National Correct Coding Initiative (NCCI) Policy Manual, Chapter V: Respiratory, Cardiovascular, Hemic And Lymphatic Systems CPT Codes 30000-39999. The Policy Manual stipulates:
CPT code 36415 describes collection of venous blood by venipuncture. Each unit of service (UOS) of this code includesall collections of venous blood by venipuncture during a singleepisode of care regardless of the number of times venipuncture isperformed to collect venous blood specimens. Two or morecollections of venous blood by venipuncture during the sameepisode of care are not reportable as additional UOS.
Per the Policy Manual, "An episode of care begins when a patient arrives at a facility for treatment and terminates when the patient leaves the facility."
Medicare will not reimburse for routine venipuncture, and neither will many private payers.
CPT® includes codes to report venipuncture requiring a physician's skill, which are chosen according to the patient's age and, for those patients younger than 3 years old, by the vein accessed:
36400 Venipuncture, younger than age 3 years, necessitating physician skill, not to be used for routine venipuncture; femoral or jugular vein
36405 …scalp vein
36406 …other vein
36410 Venipuncture, age 3 years or older, necessitating physician skill (separate procedure), for diagnostic or therapeutic purposes (not to be used for routine venipuncture)
Medicare will separately reimburse for 36400-36410, but only if documentation supports medical necessity. Documentation should describe the circumstances requiring physician skill.
Latest posts by John Verhovshek
(see all)
4 Responses to "Venipuncture Coding: 3 Rules"