Find Current Industry Trends and Code Changes
June 18, 2018
Comments Off

on Find Current Industry Trends and Code Changes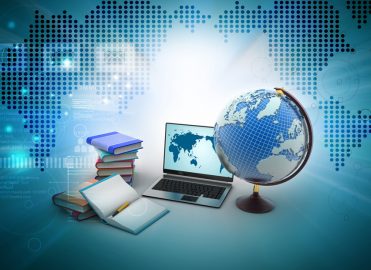 It's essential and surprisingly easy when you know who to trust.
New regulations, code updates, final rules, technology — ugh! Sometimes, it just seems like too much to manage, doesn't it? The trick is to filter out all the white noise and hone in on just the information you need. At AAPC, we do this for you by collecting only up-to-date, relevant information and making it available to you several different ways.
Access the Information You Need, When You Need It
Here are some ways AAPC delivers news, resources, education, and training to medical coders, billers, compliance and practice managers, auditors, and other healthcare business professionals:
AAPC's Knowledge Center
This is a good place to look for simple explanations to lengthy, mind-numbing documents such as final rules and national and local coverage determinations. We cut out the self-promotional rhetoric and redundancy, and give you just the facts you need to do your job well. There are a lot of news outlets, but AAPC writes specifically to our audience: healthcare business professionals. Most articles are filtered even further, categorized by position, topic, setting, etc., to ensure the information you're looking for is easy to find and tailored to your specific needs.
Code Books
AAPC's code books are updated annually with current CPT®, HCPCS Level II, and ICD-10 codes, guidelines, annotations, reference tables, colored illustrations, coding tips, clinical examples, and more. Our books are tailor made for medical coders, per member feedback.
AAPC Coder
As irreplaceable as code books are, AAPC Coder can be a real timesaver. Use this code lookup tool to quickly search for specific medical codes by code or keyword. More than just a lookup tool, AAPC Coder includes a suite of tools that grant you immediate access National Correct Coding Initiative edits, local coverage determination polices, and more.
Conferences
AAPC conferences are like one-stop shopping sprees to acquire everything you need to perform your job at peak performance: education, contacts, resources, tools of the trade, and so much more.
Upcoming regional conferences:
Washington, DC conference – August 14-16, 2018
Anaheim, CA – September 17-19, 2018
Webinars and Workshops
Learn the latest in healthcare trends at AAPC webinars. Each event offers specific information you need to stay current in your job, whether its medical coding, billing, auditing, compliance, or practice management.
Upcoming webinars:
June 20 – Anatomy and Pathophysiology Series: The Endocrine System
June 27 – Writing or Erasing the EHR Documentation Dilemma
July 11 – Coding for Mastectomies
July 18 – Understanding the Semantics of E/M Services
AAPC's webinar subscription includes 40-plus live webinars, annually, and 80-plus on-demand recordings.
Virtual workshops provide in-depth information on critical topics in the business of healthcare such as coding updates, compliance requirements, and coding clinics for specific settings. Get hands-on experience through interactive exercises and online discussions led by industry experts.
Channel Your Energy
No man is an island. As hard as AAPC works to provide you with all the information you need, there will be times when you need to consult other sources.
Listservs — applications that distribute messages to subscribers on an electronic mailing list — can be your best friend. All you have to do is sign up and the information automatically comes to you as it becomes available. There's no need to go looking for it, which can save you an inordinate amount of time. Plus, it's coming from trusted sources — the ones you selected.
Recommended listservs:
Centers for Medicare & Medicaid Services (CMS) (public.govdelivery.com): CMS offers email updates on a multitude of topics, including Medicare topics; Coordination of Benefits & Recovery topics; Workers Compensation Agency Services topics; Research, Statistics, Data & Systems topics; Outreach and Education topics, and more.
Your Medicare Administrative Contractor:
Noridian Healthcare Solutions
Novitas Solutions
National Government Services
Wisconsin Physicians Service Insurance Corp.
CGS Administrators
Palmetto GBA
First Cost Service Options
All of these entities allow you to select the specific information you wish to receive. Which listservs you sign up for depends on your position and interests. If you're a coder, for example, you'll want to know about coding updates, but you don't really need to know about the latest compliance efforts from the Office of Inspector General – unless, of course, you have your sights on earning the Certified Professional Compliance Officer (CPCO).
You can narrow the information down further by signing up for just the listservs that pertain to your setting. For example, if you're an outpatient coder, you don't need information on inpatient coding, and vice versa.
With a little preplanning, you can streamline your news feed to get just the information you need, when you need it. You won't believe how much more productive you'll be when you aren't bogged down by information overload.
Latest posts by Renee Dustman
(see all)