Get Real World Experience in Medical Coding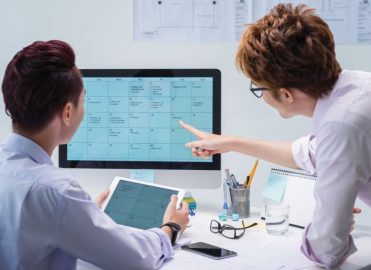 Once you've completed your medical coding training and earned your credential, how do you get real world experience?  AAPC's Project Xtern and Local Chapters are excellent ways to do so.
How Project Xtern Works
Stepping out on a medical coding career requires training, your CPC credential, and experience. But finding that real world experience sometimes needed to get your foot in the door of a job can be hard to get. AAPC's Project Xtern is a great way to get that experience.
Project Xtern allows AAPC members to get experience under the helpful eyes of member mentors in medical coding roles. This experience not only looks good on your resume, but it helps you get the experience needed to remove your Apprentice designation. It helps you put your knowledge to the test, hone your skills, and explore your critical skills for your first full-time job.
Sometimes, the Approved Official Extern Site (AOES) chooses to keep xterns who prove exceptional in their medical coding work and good fits for the situation. The AOES is not a coding school, and you most likely will be required to work onsite under direct supervision. The average externship is three months, but some can be as long as one year. They may be part time or fulltime, paid or unpaid. Xtern mentors work with AAPC to share their experience and knowledge with you while encouraging you to expand your knowledge and build confident.
Project Xtern Benefits
The benefits of the Project Xtern are undeniable.
You can gain invaluable experience.
You can work toward removal of your Apprentice status.
You will learn about a real-world medical coding.
It gives you a chance to show off to potential employers.
So, what does an opportunity like this require? First, you must be a current member of AAPC. And you must hold an active CPC credential. Most importantly, you must have a passion for learning all there is about medical coding with a lifelong commitment to improving your skills through experience and education.
To be an Xtern,approach one of the 200 AOES facilities around the nation with your resume and proof of AAPC membership. A mentor of the AOES will contact you to set up an interview. If there are no AOES or internships in your area, contact the Externship Department. Go to your Local Chapter and start letting your colleagues know you're looking for an Xternship. If you're a student, talk to other students or your instructor. The more people you talk to, the faster you'll find a placement.
Mentors of successful graduates of Project Xtern tell us they:
Volunteer for assignments, especially during breaks and vacations.
Communicate.
Are curious.
Show up when scheduled.
Attend in-services, meetings, and any other medical coding functions.
Are outgoing and tactful.
Gather resources for themselves, including material beyond what they need that day.
Evaluate themselves and take corrections.
Your mentor will evaluate you using the Project Xtern form, which he or she will fill out at the end of your externship and share with you.
Find out more Project Xtern. It's one of the best ways to start your career in medical coding.
Latest posts by Brad Ericson
(see all)