Make Strides to Become a Coding Manager
June 20, 2018
Comments Off

on Make Strides to Become a Coding Manager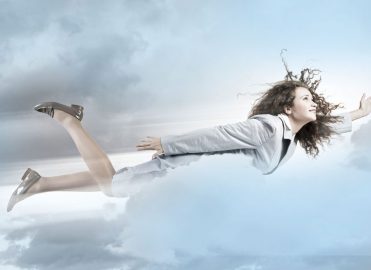 It's not always easy getting your foot in the door of the medical coding field, but once you do, the sky is the limit to where you can take your career. You may even become coding manager. For example, Sylvia Thompson, CPC, started out working the front desk for a surgeon, and with hard work, diligence, and a couple of big breaks she climbed the professional ranks to become manager of professional billing and coding at Rady Children's Hospital in San Diego, Calif. Here is how Thompson did it:
I became interested in the healthcare field after I graduated from high school. It seemed like a challenging career that encompassed my strengths and likes. I began by taking courses at a local community college, and I fell in love with coding, anatomy, and the business of healthcare. I enrolled in a certification program through a local college, where I learned about billing and coding compliance guidelines, payers and fee schedules, relative value units, and billing methodology. At the time, I was a young stay-at-home mother of two boys and so most of my homework and studying took place in the evening when my husband was home from work. It was difficult, but I stayed with it, and it brought many rewards.
To graduate from the program, I had to do a free externship for 30 days; which meant I needed to pay someone to care for my two young boys while I worked for free. I knew financially we couldn't do that, so I looked for a job, and found one with a plastic/hand reconstructive surgeon. I worked the front desk, and then transferred into the billing office. My editing skills on transcription reports impressed the provider so much that he told the manager, "I want this person managing my money." It was my first break! Since then, I've worked in all areas of billing for ambulatory surgical centers, surgeons of all specialties, private practices, and private billing companies. It was during my time with the private billing company that I pursued AAPC certification. I studied for 8 weeks before sitting for my test. I was so nervous that I had my husband open the envelope for me. I still remember him saying, "You did it, honey! You passed!" That was my next big break.
For the last 9 years, I've been managing billing and coding with a large pediatric hospital based in San Diego.
When Thompson was asked about the professional value of her Certified Professional Coder (CPC®) credential, she said, "The CPC® at the end of my name affords me credibility. It's like a stamp of approval, indicating I am knowledgeable in my field."
Reach for the Stars
If you'd like to make strides in the medical coding field, see if there is an AAPC certification that can help you reach higher in your professional career.

Latest posts by Michelle Dick
(see all)