What's a Good Second Credential for Me?
By Brad Ericson
June 26, 2018
Comments Off

on What's a Good Second Credential for Me?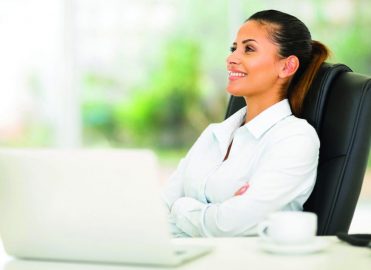 Getting the first medical coding credential is only the beginning of a career of curiosity and growth. Many coders choose to continue earning credentials in specialty coding and different venues.  How do those who choose additional credentials decide what is a good second credential?
Opportunities in specialty coding require new competencies, and credentials, they say, reflect their expertise. Current or new employers find the credentials confirm their judgment when promoting or reassigning medical coders. Medical coders, in turn, gain confidence with every credential earned.
Second Credential Reflects Career Path
Many medical coders feel their credentials reflect their career path, like state stickers on the back of a travel trailer. Raemarie Jimenez, CPC, CPB, CPMA, CPPM, CPC-I, CANPC, CRHC, AAPC's vice president of member and certification solutions, agrees.  "Many professionals additional credentials to demonstrate what they are proficient in and to advance their career. I chose the credentials I obtained because they demonstrate my background," she said.
"Additional credential also help you with a career path. Many coders or biller sask themselves 'what's next?', " she said. "With training and the options are endless."
There are a lot of directions to go in the field after the first credential. In addition to the main credentials of CPC, CIC, and COC, medical coders can pursue specialty credentials and certificates in areas of study, such as Denial Management. But, the growing emphasis on quality over quantity in healthcare reimbursement, and the reward of cost management open new jobs as auditors and risk management coders.  New restrictions on personal health information (PHI) and moves to develop a truly interoperable electronic health record (EHR) also provide options for credentialing.
AAPC National Advisory Board President Michael Miscoe, Esq, CPC, CASCC, CUC, CCPC, CPCO, CPMA, admits that most of his additional credentials earned support the kind of work he is commonly retained by clients to perform as a forensic coding and compliance expert.
Second Credential to Build Your Career
Choosing that second, or third, credential can result from your work, but the extra credential can help set you up for the direction you want to go. You have to be careful, however, what you choose if you're hoping your additional credential will help give your career a turbo boost.
"I get asked this question all the time," Rhonda Buckholtz, CPC, CPCI-I, CPMA, CDEO, CRC, CHPSE, COPC, CENTC, CPEDC, CGSC, chief compliance officer for Century Vision Global, said. "For me (and what I coach others), is what does your job market look like, and what do you want your long-term goals to be? It could be another specialty, perhaps a new practice has opened up and you like how they operate, you want to get your foot in the door at the hospital, or you have aspirations for management. One of my main interests was auditing. I found out that I liked that and it helped to grow my consulting business years ago. Whatever one you choose, be sure your job market can support it and you'll be able to use it."





Latest posts by Brad Ericson
(see all)
AAPC's annual salary survey gives a good understanding of the earning potential within the medical coding profession.
See what actually is going on in the healthcare business job market.