New Medicare Cards May Have QR Codes
By Brad Ericson
In CMS
June 21, 2018
Comments Off

on New Medicare Cards May Have QR Codes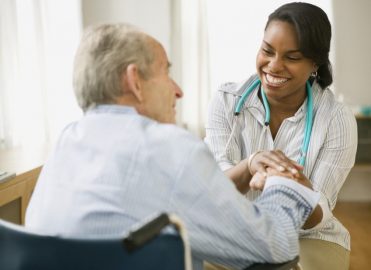 As Medicare patients start to present their brand-new Medicare identification cards, you might see something and wonder what you're supposed to do with it – a QR code. Don't let it confuse your staff.
Some Medicare Administrative Contractors (MACs) are putting them on members' new cards, which replace older cards. The new cards replace the members' Social Security (SSI) numbers with Medicare Beneficiary Identifier (MBI)  numbers. Beginning in April, the new cards are being mailed to Medicare beneficiaries through next year.  Federal agencies hope the new numbers will cut identity theft and fraud of the SSI numbers and protect personal health information.
But you don't have to worry about the QR codes, which are those ubiquitous square codes you see in stores on products, on advertisements, and other places that with a simple click of your phone, links you directly to an informative website. The QR codes are being added to assure the correct cards are being sent to the right beneficiaries.  Neither your practice, facility, nor the patient need to do anything with the code on the card.
More information is available on the Centers for Medicare & Medicaid Services (CMS) website.
Latest posts by Brad Ericson
(see all)