Wellpoint Rate Hike Fuels Obama's Case for Reform
By admin aapc
February 15, 2010
Comments Off

on Wellpoint Rate Hike Fuels Obama's Case for Reform
Health insurer WellPoint Inc. recently announced its intent to increase rates for certain California Anthem Blue Cross members by an average of approximately 30 percent.
In a letter to U.S. Department of Health and Human Services (HHS) Secretary Kathleen Sebelius, WellPoint Consumer Business Unit President and CEO, Brian Sassi, clarifies that the rate increases set to go into effect March 1 relate only to Anthem's individual insurance market, which represents approximately 10 percent of the 800,000 million members in California. Furthermore, not everyone that falls within that group will incur the 39 percent increase. On average, affected members may experience anywhere from a 20.4 percent decrease to a 34.9 percent increase.
Rate increases, Sassi says, are necessary because a weak economy is leading healthy individual insurance buyers to drop coverage or buy less expensive plans. That reduces the premium revenue available to cover claims for those who choose to keep their current coverage—typically the elderly and the sickly.
Latest posts by admin aapc
(see all)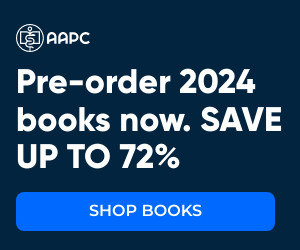 No Responses to "Wellpoint Rate Hike Fuels Obama's Case for Reform"