Training in a Live Class vs. Independent Learning
By Lacey Rupert
June 25, 2018
Comments Off

on Training in a Live Class vs. Independent Learning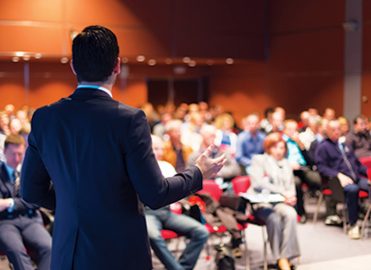 There is a debate about which type of training—classroom-based or independent study—is the best: but I think, in the case of coding, it is important to understand how a live class and independent training complement one another. I have met coders who were independently trained, and coders who were trained in a live class, and both definitely have their strengths.
I believe that your experience in the industry can help you to choose a training path that is best for you and your learning style. If you are already in the medical field, I believe independent training can be the best option. But if you are like I used to be, and your only experience in the medical field is searching symptoms on WebMD and freaking yourself out, training in a live class may be the way to go.
I started my career by attending a Professional Medical Coding Course. I had zero knowledge of anatomy or coding. The first month of class, I was absolutely lost. I highlighted, studied, and took diligent notes. I reached a frustration level that I had never known, and then, finally, one day, it clicked. I started to grasp the concepts of diagnosis coding, and the rules and guidelines that dictated the requirements of diagnostic coding.
I still remember the first time I looked up a diagnosis correctly. I think I danced in my seat, and may have high fived the air, I was so happy. Then, my teacher introduced E/M coding—and boy, did I learn what I didn't know! I got through it and passed my Certified Professional Coding® (CPC®) Exam. The live coding class was the best option for me because I really needed a foundation of the overall concepts of coding.
While the certified professional coding exam is an overall understanding of CPT, ICD10, and HCPCs guidelines, the CEMC® exam is a specialty exam, specifically designed to test your knowledge of E/M coding. I was a coder for approximately two years before I decided to get a specialty certification. This time around—unlike my approach with the CPC® exam—I studied independently for the CEMC®. Because I had been coding E/M levels for two years, already, I felt that I could grasp these concepts without the help of a live coding course. I enjoyed the independent learning process, but I do not believe I would have been able to successfully navigate the CEMC exam, had I not had the foundation that the live class afforded me.
I can honestly say without my Certified Coding Instructor, I would not be where I am today. She taught me in a way that I could understand. She took time to answer every question that I had (and there were A LOT of questions). She continued to mentor me and to challenge me, even after I passed the CPC® exam. She taught me to have a questioning attitude, and to find the answer for myself.
I believe having a great teacher is the first step, no matter which path you choose. If you choose to learn independently, find a local chapter and learn from the experienced coders. If you choose to go to a live training class, get to know the other people in the class and learn from them. In most live classes you will meet people that have been coders for years and are there to prepare for their exam, and you will meet people like me that have never coded a day in their life. You can learn something from everyone, and networking is an extremely helpful tool when in our industry.
In conclusion, training in a live Professional Coding Class can set a strong foundation for your coding career and open doors and opportunities. I personally would not have gotten my first coding job without the CPC® credential—but there is a reason you are designated as an apprentice after you pass the test. Passing the certification exam does not give you real world coding experience and it is necessary to continue to learn throughout your coding career to become a well-rounded coder. Real world coding expertise requires independent study and hands on training. I believe you can be successful with independent learning, but in my opinion it is necessary to have a foundation and overall understanding of coding, first.
Latest posts by Lacey Rupert
(see all)
AAPC's annual salary survey gives a good understanding of the earning potential within the medical coding profession.
See what actually is going on in the healthcare business job market.
No Responses to "Training in a Live Class vs. Independent Learning"