Spec Update Changes MIPS Reporting Requirements
In Coding
June 26, 2018
Comments Off

on Spec Update Changes MIPS Reporting Requirements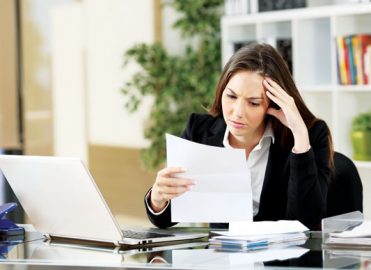 An updated version of Quality Measure Specifications supporting documents was released June 25. Clinicians participating in the Merit-based Incentive Payment System (MIPS) and using either a registry or claims submission method will need this information to ensure proper reporting of quality measures on qualified patients.
What Are Quality Measures?
Quality measures are tools that help the Centers for Medicare & Medicaid Services (CMS) quantify healthcare processes, outcomes, patient perceptions, and organizational structure or systems that are associated with high-quality, value-based care. There are many quality measures on which MIPS eligible clinicians can report — 278, in fact.
What Are Quality Measure Specifications Supporting Documents?
Quality Measure Specifications supporting documents enable you to quickly and easily:
View all quality measures in a single spreadsheet
Search for certain quality measures
Decipher quality measure specifications
Identify version changes
Quality Measure Specifications supporting documents include:
2018 Measure List v2.3
2018 Registry Single Source v2.1
2018 Registry Individual Measures Release Notes
2018 Individual Registry Measures Guide
2018 Individual clams measures guide
2018 claims single source v2.1
2018 Claims Individual Measures release notes
Download these files in a compressed folder from the Quality Payment Program Resource Library website (qpp.cms.gov).
How to Use the Quality Measure Specifications Supporting Documents
The 2018 Measure List is an all-inclusive measure list clinicians can use to search MIPS quality measures by keywords and filters such as measure number and reporting method. The List also identifies meaningful measures, high priority measures, allowable submission methods, appropriate settings, and more.
The Single Source files allow you to separately view a list of quality measures for claims or registry reporting.
The Guides provide detailed instruction on how to read, evaluate, and use each quality measure's specifications. The individual quality measure specification files are also posted on the QPP Resource Library website.
What's In the New Release?
Version 2.2 includes comments, clarifications, and technical corrections made to quality measure specifications. These changes do not include 2019 ICD-10-CM code changes, released in June and effective Oct. 1.
Measures that include code changes in the denominator and numerator could potentially affect a clinician's Quality performance score. Keep a lookout for another update to include the many additions and deletions for the 2019 diagnosis code set.
Retired measures are also important to note. This version includes one retired measure:
Quality ID#32: Stroke and Stroke Rehabilitation – Discharged on Antithrombotic Therapy
Clinicians should use these resources to find applicable measures and then use the individual measure specifications to determine which measures will allow them to earn the highest Quality performance score. The payoff will be a 5 percent payment adjustment to Medicare Part B claims in 2020.
Latest posts by Renee Dustman
(see all)