Code Books vs Software: You Decide the Winner!
In AAPC News
June 27, 2018
Comments Off

on Code Books vs Software: You Decide the Winner!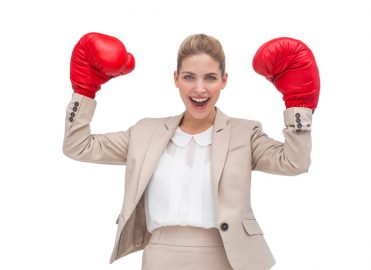 When it comes to a coder's arsenal of resources to verify a physician's medical coding accuracy, the staples of the trade are CPT®, ICD-9, ICD-10, and HCPCS Level II code books. But today, there are more options: electronic options. For example, encoder software such as AAPC Coder, which searches the four medical code sets using just a keyword or a code.
What coding look-up tool is best a coder depends on their needs.
Here's What Look-up Tools Coders Use Most
AAPC's National Advisory Board (NAB) polled AAPC members to find out which they preferred to use to maximize their coding efficiency. According to survey results published in Healthcare Business Monthly magazine, the NAB learned that out of 27 respondents, these are what coders preferred to use:
Code Books – Approximately 48 percent use code books exclusively.
Encoder – Approximately 22 percent use an encoder product and only use a code book for confirmation.
Both – Approximately 30 percent use both an encoder product with their code books.
Together You Have Comprehensive Tools and Guidance
In today's fast-paced coding environment, you can rely on coding technology for efficiency, but it's important to know your way around a code book for accuracy. Kelly Mitchell, MHA, MSHI, CPC, CGCS, CPMA, CCS, is the audit and quality monitoring coordinator for University of Missouri Healthcare's Health Information Services Department, and she said:
While technology is important to making you more efficient, it does not always lead to greater accuracy. Learning how to use the time-tested CPT®, ICD-10, and HCPCS Level II code book should be your first step in becoming a proficient coder, and it should always be a readily available resource you rely on throughout your career.
Although coding software is an efficient and comprehensive way to look up codes, it should not replace your current year's code books.
To read more information on the pros and cons of computer software vs. ICD-10 code books, read Mitchell's full article "Encoder Versus ICD-10-CM Codebook" in the AAPC's Knowledge Center.
You Decide What Is Best for YOU
According to the NAB article "Encoder, Codebooks, or Both?" published in Healthcare Business Monthly:
Ultimately, the goal is to be productive and efficient in your job. Even if the majority of the world moves to online encoder products, if you are more efficient and accurate using codebooks, hold on to them. Use the resources that work best for you!
Looking for Encoder Software?
For an accurate online encoder look-up tool of CPT®, ICD-9, ICD-10, and HCPCS Level II codes, check out AAPC Coder options at www.aapc.com. Besides being a code book reference for the CPT®, HCPCS Level II, ICD-9 and ICD-10 code sets, AAPC Coder provides look-up tools with current information on:
National Correct Coding Initiative (NCCI) edits
The Centers for Medicare & Medicaid Services (CMS) references/IOM Transmittals
Compliance/1500 Scrubbing tool
CPT® Code Change 2013-2017
hierarchical condition categories (HCCs)
Lay terms
Medicare Fee Schedules
Newsletters with 20 continuing education units (CEUs)
Notes/Favorites lists
Merit-based Incentive Payment System (MIPS)
Relative Value Unit (RVU) calculator
When you use code books and software tools in tandem, you can enhance and speed up your coding experience and proficiency.
Latest posts by Michelle Dick
(see all)