How to Document E/M with Counseling and Coordinating Care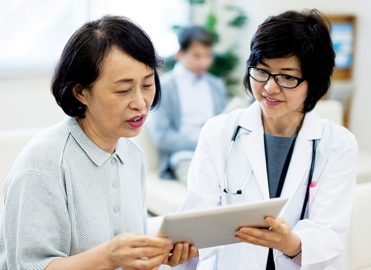 The only case when time may be used as the overriding factor in determining an evaluation and management (E/M) level is when counseling and/or coordinating care dominates the encounter, which means that the time expended on counseling and/or coordinating care exceeds 50 percent of the total encounter time. This applies to non-time-controlled E/M services that have reference times assigned to them by the AMA in the CPT® code book. This means that the counseling/coordinating care time rule applies to:
99201-99215 Outpatient new and established patient visits
99241-99245 Outpatient consultations
99221-99233 Inpatient new and subsequent visits
99251-99255 Inpatient consultations
99218-99220 Observation -initial visit (Outpatient)
99224-99226 Observation – subsequent (Outpatient)
99234-99236 Observation admit & discharge – same calendar day (Outpatient)
99304-99310 Nursing Facility Care (Inpatient)
This rule does not apply to Emergency Department Visits, 99281-99285 and preventative care visits, 99381-99396 because there are no reference times assigned by the AMA in CPT®. It also does not apply to time-based codes for critical care, 99291-99292.
Three Key E/M Items
Three key items must be documented when relying on counseling and/or coordinating care dominating the encounter to determine the level of the encounter. Those three items are:
Total time of the encounter
Time spent counseling and/or coordinating care which represents at least more than 50 perfect of the encounter
What topics were covered in the counseling and/or what areas of care were coordinated during that time. This can be a bulletted list.
As an example, subsequent outpatient visits have AMA assigned reference times assigned to the codes as follows:
99212 10 minutes
99213 15 minutes
99214 25 minutes
99215 40 minutes
If a physician has a surgical discussion with a patient after a biopsy comes back malignant the documentation may reflect:
Total time of encounter: 30 minutes
Twenty minutes were spent counseling patient face to face about options based on biopsy results.
Discussed:
Biopsy results
Surgical options
Success expectations
Post-surgical expectations
Post-surgical treatment options for Chemo and Radiation
All the patient's questions were answered
This encounter can be coded as a 99214 even though there may not be a documented history, exam, and MDM because the documentation meets the requirements for counseling representing over 50 percent of the visit.
When a patient is an inpatient status (hospital inpatient or nursing home inpatient), the time is counted as floor time, not just face to face time. This can include time spent counseling with the family and coordinating care on the floor.
The AMA CPT® reference times for subsequent hospital visits are as follows:
99231 15 minutes
99232 25 minutes
99233 35 minutes
Remember that patients in observation have an outpatient status. That means that floor time cannot be used and only face to face time with the patient can only be used for patients in observation.
Latest posts by Barbara Cobuzzi
(see all)
5 Responses to "How to Document E/M with Counseling and Coordinating Care"