MIPS Eligible Clinicians Learn Their Fate for 2019
In Audit
July 5, 2018
Comments Off

on MIPS Eligible Clinicians Learn Their Fate for 2019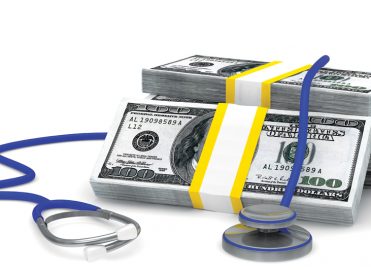 Eligible clinicians can now see the results of their 2017 performance in the Merit-based Incentive Payment System (MIPS). Feedback includes performance category scores, final scores, and 2019 MIPS payment adjustments.
The Centers for Medicare & Medicaid Services (CMS) is mandated under MACRA to adjust payments for professional services furnished to Medicare patients provided by MIPS eligible clinicians who do not participate in an alternate payment model (APM). The 2019 MIPS payment adjustment factor, based on 2017 performance, will range from -4 percent (for MIPS eligible clinicians who did not participate) up to +4 percent for those who did. Exceptional performers — those with a final score of 70 or above — qualify for an additional MIPS payment adjustment factor.
Review Performance Feedback
Clinicians must sign in to the Quality Payment Program (QPP) portal using their Enterprise Identity Management (EIDM) credentials and have an appropriate user role associated with the organization to see their final score and performance feedback.
Note: With the exception of Medicare Shared Savings Program and Next Generation accountable care organizations, MIPS APM entities and participants will receive their performance feedback through their specific APM team.
Clinicians and support staff should review their feedback carefully. Here's a short list of what to look for:
Submission issues (e.g., calculation errors or data quality issues)
Eligibility issues (e.g., eligibility wrongly assigned)
Measure(s) issues (e.g., automatic reweighting for extreme and uncontrollable circumstances not correctly applied)
APM scoring standard issues (e.g., erroneous exclusion from the APM participation list)
When to Request a Targeted Review
Clinicians who do not agree with their 2017 assessment can request CMS to review the calculation of their 2019 MIPS payment adjustment factor and, as applicable, their MIPS payment adjustment factor for exceptional performance. Clinicians should request a targeted review at the same level (individual or group) as the data was submitted to MIPS.
Targeted review requests may be submitted through the QPP portal. Clinicians can authorize the third-party intermediary through which their MIPS data was submitted (e.g., qualified registry, etc.) to request a targeted review on their behalf.
The deadline to request a targeted review of 2017 performance is Sept. 30. CMS "strongly" encourages everyone to secure the necessary EIDM credentials no later than July 31, and submit a request as soon as possible. CMS will send the requester a confirmation email if the request is valid.
Don't Initiate a Targeted Review Unless You Have This
Before submitting a targeted review, make sure there is documentation to support the data you are questioning. In particular, CMS may request:
Supporting extracts from the MIPS eligible clinician's electronic health record
Copies of performance data
QPP Service Center ticket numbers
Signed contracts or agreements between a clinician/group and a third-party intermediary
APM participation agreements
Partial qualifying participant election forms
Documentation must be submitted to CMS within 30 calendar days of their initial request. Targeted review outcomes will be submitted by CMS via email to the submitter. Decisions are final and may not be appealed for further review.
---
Source:
CMS, Targeted Review of the 2019 Merit-based Incentive Payment System Payment Adjustment," https://www.cms.gov/Medicare/Quality-Payment-Program/Resource-Library/2017-Targeted-review-fact-sheet.pdf
Latest posts by Renee Dustman
(see all)