Auditing: It's in the Details
July 6, 2018
Comments Off

on Auditing: It's in the Details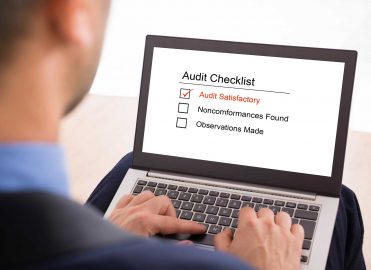 Follow this 12-point checklist to help you have successful medical claims reviews.
Auditing is a multi-faceted appraisal that compares a patient's medical record to a healthcare provider's claim for medical services. Each facet must fit together to prove what was billed on the claim is completely supported in the medical record. Over the years, I developed an invaluable 12-point checklist, which you may find invaluable, too, when completing your next audit review.
Chart Review Checklist
Here is a checklist of questions to ask when reviewing charts:
Is the member still active and eligible for the date of service (DOS) on the claim?
Does the claim demographics specifically match the medical records? (i.e., the same member name and birth date, DOS, place of service (POS), etc.)
Is the billing provider the rendering provider? And is this a licensed provider?
Was the required documentation submitted?
Is this the only claim submitted by the provider?
°    Review the member's claims history to learn if there has been a previously denied or paid claim from this same provider for the same DOS, codes, and charges.
°    If there is a previously paid claim, what codes (claim lines) were paid and what were denied?
°    If there are claim lines denied, what was the reason?
°    What records were submitted with the previous claim? Are they the same or were additional records sent?
°    Is this a duplicate claim submitted by the provider?
°    Is the provider split billing services performed from one DOS onto more than one claim?
Does the medical record align with the CPT® and HCPCS Level II codes on the claim?
°    Things to look out for:
–    Is the provider upcoding? (charging for a more expensive service than what was performed)
–    Is the provider miscoding?
–    Is the provider using unlisted codes (ending in 99) instead of using the most appropriate CPT® or HCPCS Level II codes?
–    Is there unbundling of services? (charging separately for component procedures that are part of a larger global procedure)
Are modifiers clearly supported and used appropriately in the medical records?
°    Things to look for:
–    Is the correct modifier used to identify the anatomic site? (i.e., RT Right side versus LT Left side or 50 Bilateral procedure)
–    Is there enough notation to support modifier 25 Significant, separately identifiable evaluation and management service by the same physician or other qualified health care professional on the same day of the procedure or other service performed? Are modifiers 26 Professional component and TC Technical component supported by the billing provider and the POS?
Are the number of units billed correctly?
°    Things to look out for:
–    Does the code report 1 unit (monthly) or multiple units (daily), as appropriate?
Do the ICD-10-CM codes reported on the claim align with the medical documentation? And are the diagnoses coded to the utmost specificity (based on documentation)?
If the claim is billing for radiology, is there an interpretation of the report included? An interpretation is required when a provider is billing the professional component only or billing a global service (both technical and professional components).
If the claim contains billing for durable medical equipment, is there a valid, complete physician order or prescription included in the medical record?
At the end of the medical record, is the documentation authenticated by the rendering provider?
°  Things to look out for:
–    Are the rendering provider signature requirements met?
–    What type of a signature is listed?
If you'd like to advance your career as a medical record auditor, consider obtaining the Certified Professional Medical Auditor (CPMA®) credential: www.aapc.com/certification/cpma.aspx.
Achieve Optimum Results
After completing multiple claim reviews from the same provider, you'll see specific coding trends. It's a good idea to maintain notes on claim reviews to help identify trends such as a provider who is misrepresenting services performed by using code masking or cloaking. Comparing a claims data report with your record review findings may answer questions you have and validate your audit findings.
There are other issues to watch out for such as:
Billing for medically unnecessary tests, which requires physician reviewer assistance;
Services that require prior authorization (insurer specific); and
Billing incident-to services when the physician is not present.
Gain knowledge of applicable Centers for Medicare & Medicaid Services' documentation guidelines to help you when working with original Medicare and Medicare Advantage claims.
Compile detailed claim review results into a high-level summary with claim examples to help correct billing inconsistencies. Establish open dialogue and coding education with providers to achieve successful results.
Susan Pearl Hansel, RN BSN, HCAFA, CPC, AAPC Fellow, has worked in the insurance and medical fields for over 35 years. She works as a provider auditor senior in special investigations at CareMore, a subsidiary of Anthem, Inc. Hansel is the 2018 president for the Appleton, Wisc., local chapter.
Latest posts by Guest Contributor
(see all)