Successfully Report Z Codes for Screening Exams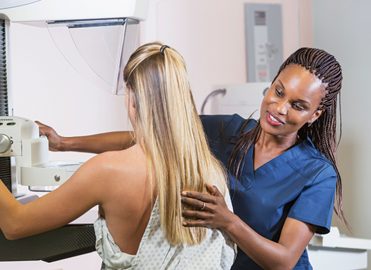 Look to ICD-10-CM encounter codes when the testing is preventive, not diagnostic.
ICD-10-CM diagnosis codes support medical necessity by identifying the reason for the patient encounter, which may include an acute injury or illness, a chronic health condition, or signs and symptoms (e.g., pain, cough, shortness of breath, etc.) that warrants further investigation. When a patient presents for health screening services without a specific complaint, however, it's time to call on Z codes.
Screenings Require a Diagnosis, but Not a Patient Complaint
Screening is testing for disease or disease precursors in seemingly well individuals so early detection and treatment can be provided for those who test positive for the disease (e.g., a screening mammogram is intended to detect breast cancer early, so it can be treated before it becomes more serious or widespread). Screening differs from diagnostic examination, in which testing occurs in a patient with signs and symptoms to rule out or confirm a suspected diagnosis. If a test is to qualify as a screening, the patient must be asymptomatic for the condition being tested.
ICD-10-CM provides Z codes to identify screening as the reason for a test or exam, using the following broad categories:
Z11          Encounter for screening for infectious and parasitic diseases
Z12          Encounter for screening for malignant neoplasms
Z13          Encounter for screening for other diseases and disorders
Except: Z13.9 Encounter for screening, unspecified
Z36          Encounter for antenatal screening of mother
Within each category, individual codes identify specific screening services (e.g., Z13.6 Encounter for screening for cardiovascular disorders).
The Z code indicates that a screening exam is planned. A screening code may be the first-listed code if the reason for the visit is specifically the screening exam. A screening Z code also may be used as an additional code if the screening is done during an office visit for other problems. A procedure code is required to confirm the screening was performed.
Example 1: A 60-year-old male patient presents to the outpatient radiology department for a lower gastrointestinal (GI) examination. The physician's order documented lower GI screening. The radiology report notes intestinal infectious disease in lower GI. The first listed diagnosis is Z13.811 Encounter for screening for lower gastrointestinal disorder, with an additional diagnosis of Z11.0 Encounter for screening for intestinal infectious diseases.
A screening code is not necessary if the screening is inherent to a routine examination, such as Pap smear done during a routine pelvic examination.
If a condition is discovered during the screening, you may assign the code for the condition as an additional diagnosis. For example, a 75-year-old female patient presents to the radiology department for a left side mammogram. The doctor's order documented breast cancer screening and dense breast on the left side. Proper coding is Z12.31 Encounter for screening mammogram for malignant neoplasm of breast and R92.2 Inconclusive mammogram.
Z Codes Are for More Than Just Screenings
Z codes (Factors Influencing Health Status and Contact with Health Services (Z00-Z99)), found in ICD-10-CM, chapter 21, are required to describe a patient's condition or status in four primary circumstances:
A healthy patient presenting for a specific encounter, such as organ donation, vaccination or screenings
Aftercare of an injury or disease
Circumstances influencing health status or potential hazards to community health
Birth status


---
Sivaraj Ramesh, CPC, CEMC, CCS, is a team manager in healthcare quality – digital operations for Cognizant Technology Solutions. He has a professional degree in physical therapy, a master's degree in psychology, and has completed Lean Six Sigma Black Belt. Ramesh has more than 11 years of experience in the management, medical coding, auditing, and revenue cycle sectors, and in coder and auditor calibration, new training module program creation, with multispecialty expertise in radiology, evaluation and management, and surgery.  He is a member of the Chennai, India, local chapter.
Latest posts by Sivaraj Ramesh
(see all)
6 Responses to "Successfully Report Z Codes for Screening Exams"