Investing in Your Career is Easier Than Ever
July 9, 2018
Comments Off

on Investing in Your Career is Easier Than Ever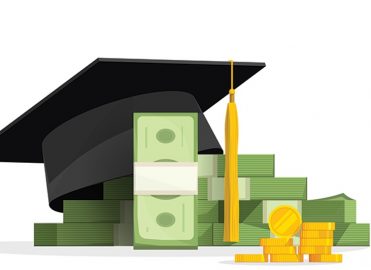 AAPC partners with Affirm to offer financing options for online courses and conferences.
AAPC recognizes that certain expenses are crucial to advancing your career, and we're committed to making those higher-cost purchases more affordable. With the help of a company called Affirm, we now offer a monthly payment plan option on our certification courses and regional conferences.
How It Works
When you've got a qualifying item in your online AAPC shopping cart, you can choose to pay with Affirm. Affirm's loan approval process can take as little as 15 seconds.
Creating an account with Affirm generally requires only five basic pieces of information to verify your identity and run a soft credit check, which doesn't affect your credit score. If Affirm is unable to verify your identity from these five pieces of information, additional steps may be required for identity verification and loan approval. Your information will be kept secure with encryption.
If approved (loan approval is not guaranteed, and any loan denials are final), Affirm underwrites the loan based on your information and the amount requested. Affirm may offer to finance your entire purchase. If a lower dollar amount is approved, Affirm may require a partial down payment from the borrower. The remaining balance would then be financed through Affirm, with choices of 3-, 6-, or 12-month repayment terms, and an interest rate of 10-30 percent annual rate. Affirm discloses the full repayment amount and interest charges at the time of qualifying, so there are no hidden fees. You can always opt out at any time during the approval process if the loan terms don't meet your needs. Once you agree to the terms and select your repayment time frame, your payment plan is in place, and you're registered for the AAPC products.
Affirm emails you the details regarding your personal loan and payment due dates, or you can reach out to Affirm directly with any questions about your loan account. Affirm bills can be paid online with debit or automated clearing house (ACH) transfer, and automatic payments can be set up to keep the process simple. There is no penalty for paying Affirm loans off early. Paying off the entire loan before the final due date means you only pay the interest for the period the money was borrowed, not the entire planned life of the loan.
Here's the Catch
Because Affirm requires you to enter certain identifying information, AAPC representatives cannot apply for you or see details in your loan or loan application. We want to protect your personal information. You must go through the process online, and deal directly with Affirm, rather than AAPC, for repayment. You may not take out an Affirm loan on another person's behalf; Affirm borrowers must be the student or conference attendee.
AAPC Products Available for Affirm Financing
Right now, you can purchase our online certification courses (individually or in packages) with Affirm, as this is an incredibly popular customer request. Along with the purchase of an online course, you may also finance the required code books, membership, or any other items you wish, as long as you have all items in your shopping cart with your qualified course upon checkout. We're also testing Affirm registration for our upcoming regional conferences in Washington, D.C. and Anaheim, Calif. We may add more options for Affirm purchasing of various AAPC products/services in the future.
Props to Our Customer Service Representatives
We appreciate feedback from members about their experiences with AAPC's customer service; we especially love receiving props! Here's what a few members said recently about their customer service experiences:
"I told everyone at our recent AAPC meeting that I had a new best friend, and they all laughed. I said, 'Stacey is the WOMAN!' Just wanted you to know how much I appreciate ALL your help (and camaraderie)."
"Kaleen made my day! She provided outstanding, quality, responsive, immediate, and professional service. I cannot say enough about her. Kaleen not only represents AAPC with expert assistance, she is also an asset to your organization. I hope Kaleen is recognized in a special way by AAPC for her thorough and quality service; she deserves it."
"Alysea has been helping me with my paperwork on and off for about a month and a half now. She has been so kind and helpful, and I wanted to make sure she is recognized for her outstanding customer service skills. She has remained professional and courteous, and always responds with a 'No problem!' Again, kudos to your team, and thank you all for what you do!"
"Cindy was extremely kind, very patient, professional, and she answered our questions in addition to offering suggestions on AAPC products for advancement. She definitely gives a great impression of the AAPC organization."
Receiving these remarks over the past month has been a good reminder that, even in diverse situations and levels of urgency, our representatives will do everything in their power to help you when you contact us. AAPC's website is full of answers, and we're making it more capable every day so you can self-serve without having to pick up the phone, but please don't hesitate to call or chat if you need some help or guidance.
To nominate an AAPC employee for excellent service you received, send an email to thanks@aapc.com.

Latest posts by Dave Blackmer, MSC
(see all)